Eyes Forward - SME Funding Sources For 2017

---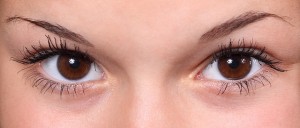 It's that time of year again. We're looking forward to 2017 with all kinds of eager anticipation - so long as our eyes remain firmly trained on this side of the Atlantic (and that's all we're saying about that).
So: entrepreneur-turned-investor and Worth Capital co-founder Matthew Cushen assesses the options for funding small businesses in 2017 in startups.co.uk. His list of sources is worth a look.

It includes:
Family, friends & fools
"A traditional route for either a short-term loan or long-term equity. Often the easiest and quickest option but fraught with risk. Even unconditional love can be strained if the business runs into difficulty, and who wants to be quizzed on Christmas Day about cashflow and how fast the business is growing?
Start-up loans
"The government backed scheme that lends up to £25,000, at 6% interest with no arrangement fee. They work with local delivery partners and set up a mentoring arrangement, you'd want to embrace that as a positive help, not see it as monitoring or interfering.
Bank loan
"An option for businesses that can prove early and regular cashflow. Banks are under a lot of pressure to demonstrate their support and funding for growth businesses. However, in the first couple of years of trading, business owners are likely to have to provide a personal guarantee. So, as they say, your home could be at risk if you don't keep up repayments.
Peer to peer loans
"Funding Circle is one example of new marketplaces that connect lenders with businesses. Interest rates and whether the loans are secured or not will depend on the assessment of risk, the reliability of cashflow and the liquidity and value of the businesses' assets.
Founder's cash
"If you believe in your business, need to invest before building revenue and want to avoid giving away equity, then you'll want to dip into your savings. If you subsequently raise equity funding, investors will value the commitment you have shown by risking your own cash.

And so on. We facilitate loans for profitable, more mature companies (our average SME borrower age is a dozen years) able to support debt.
To learn more about how to borrow via Money&Co., click here. To find out about lending - our lenders have achieved a gross rate of 9.1 per cent gross - click here.
---
---