Crowdfund Lending's Future In Post-Brexit Britain

Today we hark back to what used be the number one news item, Brexit. There has been short-term uplift for economic figures from a weaker pound (and knock-on benefits for FTSE 100 companies with foreign earnings), but the longer-term outlook is not so good, according to recent reports.
Our friends at AltFi carry coverage of research by Magic Circle law firm Allen & Overy. This look at the Brexit implications for investors in, and borrowers of, alternative credit.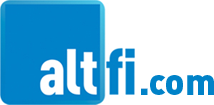 "More than two-thirds of UK firms have seen the result of the EU referendum hinder their ability to tap alternative sources of funding, according to a survey by the law firm Allen & Overy, which also suggests a large number of alternative credit investors see the process as an opportunity.
 "It has been more than four months since the UK's path to an exit from the European Union became the dominant economic and political reality for firms, particularly those based or doing business in the UK.  At this juncture, there is little clarity on the longer-term impact for business and the economy, although, risk levels in the short term – perhaps prompted by this uncertainty – have risen for UK firms looking to borrow money from alternative finance providers, Allen & Overy's latest research into the alternative finance market suggests.
"While this paints a less than rosy picture for companies in need of working capital or looking to fund acquisitions, investors in alternative forms of credit are more upbeat. The report suggests 43 per cent of investors believe Brexit presents investment opportunities for their business, due to anticipated changes in the European banking landscape. Nearly a third, 29 per cent, said it would have no impact at all.
"The research, conducted by YouGov surveyed 362 respondents. Half were investors and half were corporate borrowers across six European markets: France, Germany, Italy, Spain, the UK and the Benelux region. Corporate respondents were split evenly between medium and large companies in a variety of sectors while investors came from private debt funds, family offices hedge funds, insurance companies and pension funds."
Learn more about crowdfunding and P2P lending with Money&Co. by visiting our Knowledge Hub.
---
---