FSB Says FinTech 'No Immediate Threat' To Stability

---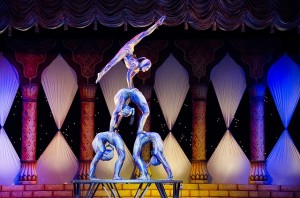 The Financial Stability Board (FSB) met in London this week. The FSB is an international organisation that monitors and makes recommendations about the global financial system. Its object is to promote global financial stability and monitor implementation of agreed policies. Members include the G20 countries and key financial centres such as Hong Kong, Singapore, Spain, and Switzerland.
The FSB met in London's Chatham House to discuss the impact of financial technology (FinTech). The broad conclusion was that FinTech is not destabilising systems. Basically, so far, so good.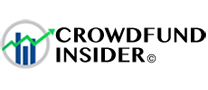 Our friends at Crowdfundinsder bring us this report: "Secretary General of the Financial Stability Board (FSB) Svein Andresen announced at a Chatham House conference in London earlier this month that Fintech firms looking to disrupt traditional banking and financial systems are not yet posing an immediate threat, according to Reuters. He noted, however, that the FSB will continue to carefully monitor their development.
"Regulators have been carefully threading the line of avoiding suppressing the growth of a sector that offers the promise of jobs, increase in small and medium-sized enterprises (SME), entrepreneurship, and innovation, and ensuring that the Fintech sector does not introduce too much risk to core financial institutions and infrastructure and financial stability. For the future, regulators have an interest in steering the Fintech sector from a disruptive stance to a collaborative position. In fact many national regulators have looked towards creating Fintech "Sandbox" environments where disruptive finance firms may innovate with the assistance, and under the watchful eyes, of regulators.
"Policymakers also view the Fintech sector as pretty small rather than traditional finance. In the U.S., according to the Department of Commerce, finance and industry made up 7 percent of U.S. GDP (2014 data); the service sector makes up a total of 79.5 percent of U.S. GDP (2015 data), so finance and industry is still a small subset of services. Fintech would make up an even smaller percentage of the total approximately 7 percent of U.S. GDP.
"On the other hand, according to PwC's 2016 Global FinTech Report, '[I]ncumbent financial institutions have approached FinTech in various ways, such as through joint partnerships or start-up programmes. But whatever strategy an organisation pursues, it cannot afford to ignore FinTech.'
"Earlier this year, Chairman of the FSB Mark Carney warned that the fintech sector may face more regulation if the growing number of startups and firms risked disrupting traditional banking business. In particular, growing concern arose over blockchain, the technology that underpins the cryptocurrency bitcoin."

We shall have a couple of interesting offerings from our own sub-sector of FinTech on site soon. Meanwhile, you can learn more about crowdfunding and P2P lending by visiting our Knowledge Hub.
---
---