Dipping Toe In Property Loan Water Pleases Lenders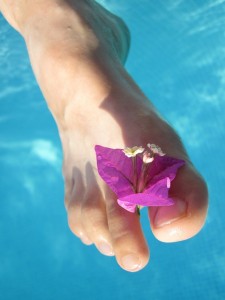 What's the financial equivalent of a toe in the water? Our latest loan offering fits that description rather well. We've tested lenders' appetite to provide credit for the well-known property company, webuyanyhome.com, with a tiny sliver of what lies ahead.
At the time of writing, the offering has been up on site for fewer than 24 hours and lenders' reception for the loan has been extremely warm, with some two thirds already snapped up. If we are sure lenders want it, we'll put up some £3.4 million on the site in the next few months.
Here's an excerpt of the information available to registered lenders.
"Our service is tailored to make the process of selling homes easy and simple. When a vendor contacts us, we look to make an offer within 24 hours. If the offer is accepted, we aim to complete within 7-14 days. On average, properties are bought for 80% of the market value and we then hope to sell them for 95% of the market value within 90 days. Vendors pay no commission and we cover their legal costs."
With its asset backing, the loan attracts the best credit rating, A+.
To find out more about lending and crowdfunding generally, visit our Knowledge Hub.
Please remember that lending puts capital at risk. See the warnings on our Lend and Home pages and in FAQs.
---
---