Liking Those Potatoes? Crowdfunding Crossover, Loan Latest


The crowdfunding industry is definitely entering a new phase. The traditional split of "mainstream" crowdfunding consists of the following categories: projects, peer-to-peer (P2P) business lending, and equity raises.
Project financing can have an altruistic tint: commit capital and help fund a charity, a book, even – famously and frivolously – a potato salad for a community barbecue.
P2P is hard-headed lending to small companies looking to expand. That's what we do at Money&Co. We put borrowers through our credit-analysis process and, if they pass the test, allow them to solicit credit from lenders looking for an attractive return on capital. Things have gone well so far, but lenders should be aware that there is no profit without risk – and the risk warnings on site should be read carefully before committing capital. See below for an update on the latest offering from webuyanyhome.com. 
Equity raises are a riskier proposition. The companies are typically much younger than P2P borrowers (Money&Co. borrowers are on average over 12 years old, with a strong track record of profitability). Equity raises often involve start-up, and recent estimates have suggested that as many as one in three might fail.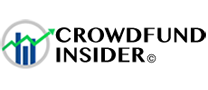 Until recently, the three divisions were very separate. But we've recently seen some equity-P2P crossovers. The latest crossover comes from Indiegogo, a giant of project crowdfunding, which reports strong growth from its fledgling equity divison, according to Crowdfundinsider: "Just one month after launching its very own equity crowdfunding platform, Indiegogo announced the campaigns using the new funding outlet have successfully secured more than $575,0000 in equity funds. As previously reported, Indiegogo launched the new equity portal with MicroVentures, which allows anyone to invest in startups and growing companies. The platform's debut came just six months after the new equity crowdfunding regulations (Title III) went into effect."
It's early days, and a long way from lavishly overfunded barbecue side-dishes. But here's hoping the market likes those potatoes.
Progress update on the latest offering from webuyanyhome.com. Lenders are bidding to lend at a gross indicative yield of 7.7 per cent at the time of writing. The property-backed £208,400 offering, with an A+ credit rating, is 46 per cent filled.
Crowdfunding & Risk
To learn more about the basics of crowdfunding and peer-to-peer (P2P) business lending, visit our Knowledge Hub. There are also explanatory videos on site. Remember, when you loan capital, it is at risk. Please read the warnings and explanations on site before committing your capital.
---
---