P2P Yield Shouldn't Blind Lenders To Risk – Plus Loan Latest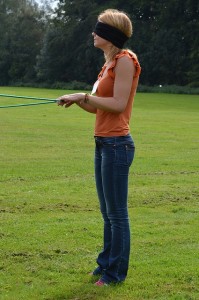 The decision to keep interest rates on hold has had predictable effects in the financial-services industry, and amongst the media covering the sector. It is true to say that low rates are bad news for savers with cash in bank and building society deposit accounts.
Our friends at Peer2Peer Finance News put it this way: "Savers were dealt another pre-Christmas blow as the Bank of England chose to hold interest rates at a historic low, just days after inflation rose from 0.9 per cent to 1.2 per cent…


"Earlier this month, data from Moneyfacts revealed that the average cash ISA rate was just 0.73 per cent, marking the first time the ISA's average had dropped below one per cent. Earlier this week, the rate of inflation jumped to 1.2 per cent, form 0.9 per cent the previous month, meaning that the average cash ISA savings account is actually losing value in real terms. Next year, inflation is set to rise to 2.7 per cent and some economists have even predicted a four per cent leap, depending on the economic reaction to the Brexit talks."
At this point it's easy to fall into a trap. The peer-to-peer (P2P) business loans that Money&Co. facilitate have an attractive yield (currently an average gross rate of over 9 per cent, across all loans), but they are not to be seen as a direct alternative to savings accounts, which are protected bv the Financial Services Compensation Scheme up to £75,000. P2P loans provide attractive yields, but capital is at risk when loaned. Yes, we take great pains to ensure that the borrowers are good risks – companies with strong profitability, a good track record, and assets that we can take a charge over in case something goes wrong.
But, as we have reported many times over the years, P2P loans are a qualitatively different type of asset. Yield is just one consideration: ease of access and risk must also be assessed before committing capital. Look, for example, at this piece that helps lenders weigh the various factors in the balance. It is one of many published over the years (see links in the article); they are all designed to help you make an informed choice.
Back in early 2015, the Financial Conduct Authority (FCA), made its concerns quite clear. See a relevant extract from its statement (sorry if it's difficult to read) below, and the whole statement is available here.
Back to today, and P2P Finance News goes on to say of the low-rate environment: "With this in mind, economists have begun urging savers to rethink their financial plans in order to avoid losing money through inaction.
"With inflation predicted to reach nearly four per cent next year, there can be no doubt that households will face price rises," said Alistair Wilson, head of retail platform strategy at Zurich UK. "This is why it is so important to put in place a savings strategy to protect income against any future increases. In the current low interest rate environment, savers need to be proactive in finding the right investment."
Well, economist may be urging this. But we say that lenders should appraise themselves of the risks before committing capital. Please read the warnings on this site.
Progress update on the latest offering from webuyanyhome.com. Lenders are bidding to lend at a gross indicative yield of 7.7 per cent at the time of writing. The property-backed £208,400 offering, with an A+ credit rating, is 51 per cent filled.
Crowdfunding & Risk
To learn more about the basics of crowdfunding and peer-to-peer (P2P) business lending, visit our Knowledge Hub. There are also explanatory videos on site. Remember, when you loan capital, it is at risk. Please read the warnings and explanations on site before committing your capital.
---
---