P2P: UK Leads Europe – Plus Loan Latest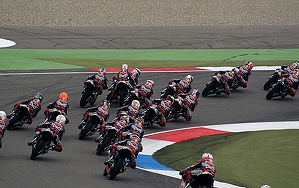 Fund management magazine, AlphaQ, runs a reprise of recently published research from KPMG and platform TWINO. The news paints a picture of a robust industry.
"The report shows that the UK still leads the way in alternative finance, with four times higher volumes in aggregate than the rest of Continental Europe. Despite this, the key geographical market for European alternative online lending platforms is still Continental Europe, where lenders are increasingly taking up niches in both the subprime and prime unsecured lending segments.

"The research finds that P2P Consumer lending remains the largest component of alternative online lending market with 72 per cent of the total in 1Q-3Q 2016. The top players in the P2P Consumer lending market remain the same as 2015 – Younited Credit (France), Auxmoney (Germany) – followed by TWINO and Mintos, both from Latvia.
"European online alternative lending market volumes have grown steadily year on year between 2013 and 2015, with average growth of 73 per cent, and increased further by 23 per cent between 2015 and 3Q 2016 reaching EUR0.6 billion in funded loans as at 30 September 2016 (AltFi Data). 
"The fastest growing segment during 2016 as reported by AltFi Data has been P2P Consumer lending, which grew by 26 per cent between 2015 and 3Q 2016 (invoice trading showed even higher growth of 124 per cent, but it has been significantly lower in absolute terms)."
There's further progress on the latest offering from webuyanyhome.com. Lenders are bidding to lend at a gross indicative yield of 7.7 per cent at the time of writing. The property-backed £208,400 offering, with an A+ credit rating, is 52 per cent filled.
Crowdfunding & Risk
To learn more about the basics of crowdfunding and peer-to-peer (P2P) business lending, visit our Knowledge Hub. There are also explanatory videos on site. Remember, when you loan capital, it is at risk. Please read the warnings and explanations on site before committing your capital.
---
---