Getting Fooled Again? Alternative Finance In A Post-Fact World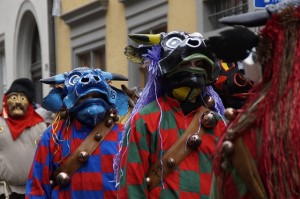 Today, we're showcasing a forthcoming new book on alternative finance and its future in a post-fact, post-truth world. Getting Fooled Again? comes from the pen of award-winning author and journalist, Martin Baker. See this extended extract from the publishers…
"The world of alternative finance (altfi), crowdfunding and financial technology (FinTec), has sprung up to service the 2.0 and 3.0 models of the new economy. The semantic web (New Economy 1.0), the internet of services (NE 2.0) and the internet of things (NE 3.0) use a heady mixture of mainstream finance and alternative funding to flourish and grow. The new-economy companies will take bank loans when they can get them, supplemented or supplanted by altfi loans or share investment, facilitated by the process of crowdfunding. But where is the wisdom in this crowd? Who mediates it? Is – and you can probably guess the answer to this one – anybody actually in charge? Government? Regulator? Market forces?
"Baker was a leading figure in the internet revolution (NE 1.0) of the late 1990s, culminating in the bursting of the tech-stock bubble in March 2000. He begins his narrative with an account of a tense meeting before that crash, when he was called to account by management at a pioneering journalism platform of which he was editor-in-chief. The problem? The journalism was OK (the features, the news stories, the scoops). In fact, it was good. But there was a serious issue: he'd come in under budget – he hadn't overspent in the desperate pursuit of growth (NB growth, not profit). As such, he'd gone against the prevailing NE 1.0 cultural norm of reckless expenditure to bolster user numbers (although these, too, were very healthy, far ahead of the best projections and target figures).
"Martin goes on to address small businesses' need for funding that gave rise to the altfi phenomenon, the emerging taxonomy of altfi (an industry that would dare to speak its name, if only it could work out what it was), and the three main areas of crowdfunding – project funding, equity raises, and debt raises (also known as peer-to-peer [P2P] business lending). These last two sub-sectors of crowdfunding comprise much of what is currently known as FinTech.
"Baker regularly boasts of his success back in the days of NE 1.0: 'I became an internet millionaire in the true sense of the epithet – within a year I wasn't working in the internet world. And I hadn't made a million…'
"He examines the state of the new economy and its altfi sidekick, the mainstream and alternative media coverage, and the ramifications for Fintech in a post-fact, Trump- and Brexit-friendly world – all executed with characteristic, amused attachment. Something does need to be done to help small companies – but does it need to be done like this? How on earth are robot advisers going to cope with unfiltered drivel thrown at them by the latest Facebook algorithm? And the list grows longer…"
Disclaimer: Yes, we're biased. Martin also happens to be the director of communications and content at Money&Co. But that's not the point: the book will be a great read. Visit the Wet Zebra site to register for advance notice of publication.
 Loan Latest
Our latest loan offering from webuyanyhome.com is A+ rated, and is property-backed – ie, it is secured against property. It is currently 74 per cent funded, with a gross indicative yield of around 8 per cent.
Crowdfunding & Risk
To learn more about the basics of crowdfunding and peer-to-peer (P2P) business lending, visit our Knowledge Hub. There are also explanatory videos on site. Remember, when you loan capital, it is at risk. Please read the warnings and explanations on site before committing your capital.
---
---