Swinging Into Savings Season - Plus Loan Latest

---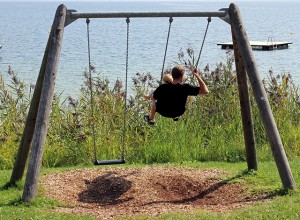 The savings plan season is just getting into full swing. In the first three months of the year, just ahead of the new tax year in early April, there's often a glut of investment money chasing tax-efficient investment products. Chief amongst these is the Individual Savings Account (ISA) and now also the ISA's new offshoot, the Innovative Finance ISA (IFISA).
Our friends at media platform Moneywise look at the pros and cons of investing in IFISAs, which can contain peer-to-peer (P2P) loans of the kind we do at Money&Co.

"An IF Isa allows you to place peer-to-peer lending within an Isa wrapper, so your returns are tax-free. Peer-to-peer lending is where you lend your money directly to individuals and small businesses via a peer-to-peer platform.
"With interest rates as high as 8.7% a year, an IF Isa is certainly tempting. However, your money would no longer be covered by the Financial Services Compensation Scheme, which protects up to £75,000 held on deposit in a cash Isa in the event of your bank or building society going bust. So with an IF Isa, you are taking on the risk of losing some or all of your money in return for that extra income.
"Within a stocks and shares Isa, you can hold a variety of stock market investments, such as company shares and investment funds. The Isa wrapper enables them to grow free of income and capital gains tax and with minimal dividend tax."
"We've often written about the importance of checking on security, access and yield before deciding whether or not to make a P2P loan. See earlier articles explaining that capital loaned is at risk, and outlining how we try to minimise that risk by using a rigorous vetting procedure, and taking a charge on our lenders' behalf ion the assets of the company, etc."
Regulatory process

The process of getting full approvals (needed to launch and market an IFISA) from the Financial Conduct Authority has been slower than many expected. Perhaps surprisingly, smaller, newer firms have been jumping to the head of the queue. P2P Financial News reports today: "At present, just 18 companies are authorised to offer IFISAs, most of which are very small firms. Out of the eight members of the Peer-to-Peer Finance Association, only [one] has HMRC approval."

Our latest loan offering from webuyanyhome.com loan is A+ rated and is property-backed – ie, it is secured against property. It is currently 80 per cent funded, with a gross indicative yield of over 8 per cent. The auction closes in five days – and as the offering fills, lower-priced offers of credit can be expected to knock out the more expensive ones.
Crowdfunding & Risk
To learn more about the basics of crowdfunding and peer-to-peer (P2P) business lending, visit our Knowledge Hub. There are also explanatory videos on site. Remember, when you loan capital, it is at risk. Please read the warnings and explanations on site before committing your capital.
---
---