Route To IFISA Promised Land A Long One - Plus Loan Latest

---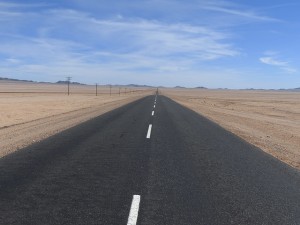 Regular visitors to this site will know that we are currently going through the process of getting permissions from the Financial Conduct Authority (FCA); such permissions would enable Money&Co. to launch an Innovative Finance Individual Savings Account (IFISA).
We were interested to read this piece in The Telegraph; the article is critical of the FCA's regulatory process for would-be IFISA providers:

"It has been nine months since the Innovative Finance - or "peer-to-peer" - Isa launched, but investors are still faced with a dearth of choice, as the watchdog has yet to approve the major providers.
"Savers are increasingly impatient at having to wait for their tax breaks, providers say...
Peer-to-peer lending - where investors loan money directly to individuals in exchange for a rate of interest - has become hugely popular during a period of record low savings rates.
"The Ifisa allows peer-to-peer investments to be made within a tax-free wrapper.
While there are some Ifisas available, the main peer-to-peer platforms are yet to offer one. Those companies that have launched an Ifisa to date are far smaller, and less well known.
"There are two hurdles standing in the way of peer-to-peer lenders offering an Ifisa. The first, and most difficult, is to be granted full permission by City watchdog the Financial Conduct Authority.
"The second is to be granted Isa manager status by HM Revenue and Customs.
The largest providers, including Zopa, Funding Circle, Ratesetter and LendInvest are currently stuck at the first hurdle."

Latest Offering & Lending Risk
The latest loan offering on site, an A-rated loan from legal publishers, Lawpack, is proving popular - 18 per cent funded at the time of writing. But a word of warning: Some of the lenders' bids may prove a little ambitious. Offers of expensive credit are often driven out at the end of the auction period by cheaper offers - witness the last two webuyanyhome.com loans.
See also this tip from our Knowledge Hub:
If you're involved in an auction process, watch that process carefully. There may be lots of bids at the end of the auction period, and the more expensive money gets driven out at the end as the borrower accepts the lowest bids.
Remember, capital loaned is a risk. Please read the warnings on site.
---
---