IFISA Market Will Open Up With FCA Approvals

---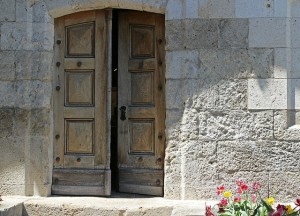 Following the grant of full Financial Conduct Authority approval, we've been pretty busy prepping the detail of our soon-to-be launched Innovative Finance Individual Savings Account (IFISA).
A recent report by BT Finance asks where the long-promised IFISAs actually are. It seems as though Money&Co. will be one of the first in the market.
"We spoke to Neil Faulkner, managing director of 4thWay, a comparison and information site devoted to peer-to-peer," reports BT Finance. "And we asked a simple question: 'What is happening with Innovative Finance Isas?'
"... Neil predicts that over the next year or so we're likely to see a new platform a month announcing it is ready to offer Innovative Finance Isas. So why has it taken so long when the tax-free wrapper was supposedly launched last April? Is there simply no demand?
"'There's one major reason,' he says. 'Platforms can't offer Isas without permission from the Financial Conduct Authority (FCA) and it has not been able to give that permission to many platforms just yet.'
"The FCA has said it is 'keen to promote effective competition' in the market and that it needs to take a proportionate approach to regulation.
"It has stated: 'It is important that applications from firms wishing to be fully authorised are properly considered and that the firms meet rigorous statutory standards. How long it takes to consider an application depends on a number of factors including the completeness of the application, the complexity of the business, and the firm's demonstrated compliance with regulatory requirements.
"'We have up to 12 months to reach a final decision.'"

P2P, IFISAs & Risk
Please bear in mind P2P is definitely not foolproof. Capital loaned is also at risk. Lenders should always scrutinise individual loans carefully before committing capital. Read warnings on site before committing cash.
---
---