P2P Auction Bidding Tips – Plus IFISA Latest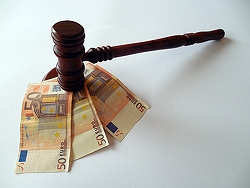 The latest A+ property-backed loan offering from webuyanyhome.com closed this week. It did so amid a flurry of bids. The borrower, naturally, accepted the cheaper offers of credit, which knocked out many of the more highly priced offers made at the beginning of the process. In the early stages of the auction, the gross indicative rate was over 10.3 per cent. The loan closed at 7.7 per cent. Bidders who have read the tips in our Knowledge Hub (see below) will not have been surprised by this.
If you're involved in an auction process, watch that process carefully. There may be lots of bids at the end of the auction period, and the more expensive money gets driven out at the end as the borrower accepts the lowest bids.
Money&Co. is in the P2P business-lending sub-sector of crowdfunding. And is part of the fast-growing trend in crowdfunding loans.
New loan offerings are expected on site soon, and the preparations for our tax-free Innovative Finance Individual Savings Account (IFISA) are nearing completion.
---
---