FCA Warns P2P Lenders Not To Act Like Banks – Plus IFISA Latest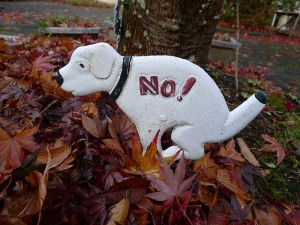 The leading City watchdog, the Financial Conduct Authority, has written to chief executives of peer-to-peer (P2P) crowdfunding platforms. The letter contains a warning against lending to other lenders.
This is not something that Money&Co. has ever done, nor ever intends to do. But the letter is attracting media attention, so it's very much an item for this News section.  The Financial Times reports the story this way: 
"In the latest sign of the growing complexity of the sector, the Financial Conduct Authority said businesses borrowing money and lending it out must have permission to 'accept deposits' – which is a feature of the banking sector.

"The letter on Tuesday will fuel further debate about what P2P lenders should be allowed to do without seeking full banking permissions. The FCA recently signalled plans to impose tougher rules on the sector, warning that it was 'testing the boundaries' of what crowdfunding regulations allowed.
"P2P lending began in 2005 as an industry that connected borrowers with lenders through a website, but a series of innovations by companies in the sector has since made the business model more complicated.
"In its letter to chief executives on Tuesday, the FCA's director of supervision Jonathan Davidson told lenders that any company borrowing and lending onwards without correct regulatory permission may be committing a criminal offence…
"RateSetter, one of the three largest UK P2P lenders, has engaged in the practice of lending to lenders — known as wholesale lending – since 2013.
"The lender said it approached the regulator in October 2016 to ask whether wholesale lending was permissible under the interim P2P regulations.
"RateSetter said it stopped writing wholesale loans in mid-December, shortly before being asked to do so by the FCA.
"Funding Circle and Zopa, which together with RateSetter make up about 60 per cent of the UK P2P lending market, said they have never engaged in wholesale lending…"
"P2P loans were last April eligible for the new Innovative Finance Isa, a tax-efficient savings accounts, but in reality the largest lenders are unable to offer investors Isa products as they are not yet fully regulated. The trade body for the sector said it was 'concerned' by the continued delay.
"The UK's P2P lending sector is the largest in Europe, with more than £10bn lent in total, according to the Liberum AltFi Volume index."
The full article is available here, though a subscription may be required. We thoroughly recommend taking a subscription to the Financial Times and other quality newspapers, as serious journalism needs to be supported in a world of "alternative facts".
New loans are expected on site shortly, with Money&Co.'s Innovative Finance Individual Savings Account to follow.
---
---