IFISAs: More Questions, More Answers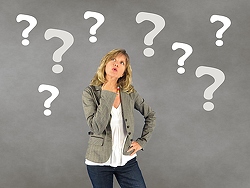 Between now and the start of the new tax year on 6th April, a lot of money will go into Individual Savings Accounts (ISAs) and the Innovative Finance ISAs (IFISAs) that are allowed to hold the peer-to-peer (P2P) business loans facilitated on Money&Co.'s crowdfunding platform. You can start the application process by clicking here. Below are some questions and answers for those considering making an IFISA investment. More background can be found here.
How much can I invest in an IFISA?
You can invest all of your ISA allowance in an IFISA during any given tax year. For 2016/17, your allowance is £15,240. In tax year 2017/18, the allowance goes up to £20,000.
If I don't use my full IFISA allowance in the current tax year, can I roll it into the next tax year?
No. If you don't use your full IFISA allowance in the current year, then you will lose the unused portion.
What is the minimum investment in a Money&Co. IFISA?
Money&Co. has a minimum investment level of £1,000 for the IFISA.
What happens if I change my mind after my IFISA application has been accepted?
If you change your mind and your IFISA subscription is still in cash, you can cancel or transfer your IFISA. If you have already bought a loan or loans in your IFISA account, these will have to be sold before you can cancel or transfer your IFISA account.
Remember, capital loaned is at risk. We have a rigorous due diligence process and require borrowers to be debt-free ahead of facilitating a loan, and we also take a charge on the assets of the borrower as a safety net in the event of default. But do not lend without assessing risk carefully.
---
---