IFISAs And P2P Open New Routes To Market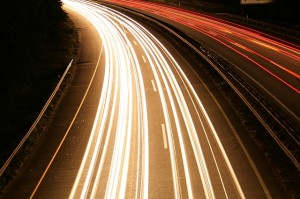 We're pleased to report strong interest and healthy registration numbers following the launch of our Innovative Finance Individual Savings Account (IFISA). We'll have news of property-backed loans and other offerings on site very soon.
Meanwhile, the path to market is becoming better-trodden. Our friends at P2P Finance News report the opening of a new avenue for the selling of peer-to-peer (P2P) loans: "Commercial brokers have been granted more scope to sell peer-to-peer loans to their clients…


"The National Association of Commercial Finance Brokers (NACFB) announced on Monday that its insurance partner Towergate Insurance has lifted the cap on how many P2P loans brokers can arrange for their clients.
"Under the terms of the trade body's membership, brokers must have professional indemnity insurance which covers them against claims of mis-selling from clients.
"Towergate Insurance and other insurance companies had set restrictions on how much business commercial finance brokers could place with P2P lenders for their cover to stay valid.
"'Peer-to-peer lenders came onto the market at the same time as payday lenders, and some insurers had confused the two,'" said NACFB's chief executive Paul Goodman.
"'There was a perception that peer-to-peer lenders placed onerous terms and conditions on how the loans should be repaid, and that this would make commercial finance brokers vulnerable to charges of mis-selling.
'"This left commercial finance brokers having to choose between growing with this booming part of the market and the security of legal and financial backing if they were to face legal action from a client.'
"Following new agreements between NACFB, broker Towergate Insurance, Lloyd's of London insurer Beazley and Funding Circle, the restrictions on P2P products were finally dropped."
Remember, capital loaned is at risk. We have a rigorous due diligence process and require borrowers to be debt-free ahead of facilitating a loan, and we also take a charge on the assets of the borrower as a safety net in the event of default. But do not lend without assessing risk carefully.
---
---