Whistlestop IFISA Tour For Money&Co. Team

---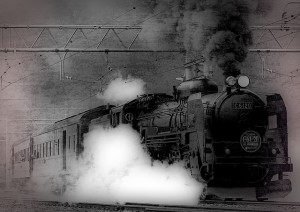 Money&Co. is hitting the road. We're hosting a sandwich lunch in St Albans tomorrow to raise awareness of the Innovative Finance Individual Savings Account (IFISA - up to £15,240 this tax year - and investment income is tax-free).
St Albans, specifically Verulam Golf Club, is the first port of call. Other venues include Birmingham and Manchester.
Money&Co. CEO Nicola Horlick and our team will be spreading the word about the peer-to-peer (P2P) loans we facilitate on the platform. The task is to explain it all in plain English, ahead of the 5th April tax deadline.
"Basically we're a 21st Century credit union, using a high-tech platform to bring individuals wanting a good return on capital together with carefully vetted small businesses," says Nicola. "The borrowing companies typically have been in existence for over a dozen years and we insist that they have a strong track record of profitability. Before we approve them, we also insist they are debt-free, and we take a legal charge - the right to reclaim and sell assets - if a loan goes wrong. It hasn't happened yet, and no company has missed a payment in three years - so it's a case of so far, so good.

"Our borrowing small businesses often find banks can't or won't extend credit to them. It's not all the banks' fault - as very few of them are geared up to lend to small businesses (the old story: loans of £5 million make sense, but loans of £500,000 are uneconomic, given the fixed costs that banks have).
"What's exciting from a lender's point of view is that the loans we facilitate can be held in an ISA. Net of charges, we see a yield of 7 per cent tax-free as a reasonable expectation. That's over £1,050 of totally untaxable income for investors committing their full £15,240 allowance."

IFISAs & Risk
We must stress again that would-be lenders should read the risk warnings on the Money&Co. site, and may want to consult a professional adviser before committing capital.
For more information on these ISAs (also known as Innovative Finance ISAs), see recent News items on the Money&Co. site - HERE and HERE are good places to start. Detail on risk and fuller explanation of how it all works can be found HERE.
---
---