Legends At Lunchtime – IFISAs And All Things Financial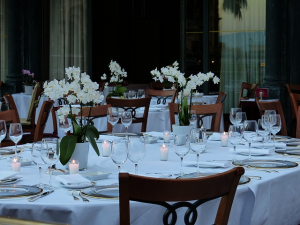 The team is back from a lunchtime symposium on Innovative Finance ISAs (IFISAs) and all things financial at Verulam Golf Club in St Albans. Money&Co. CEO, Nicola Horlick, led a wide-ranging discussion during which the bid levels on our latest IFISA-ready loan offering – A-rated, with a fixed 8 per cent yield, ticked up steadily.
Thanks to our friends in the local press for informing their public. We head to Birmingham for lunch tomorrow, and will report back in the evening.
Meanwhile, check out the basics on IFISAs on this page, below. For more comprehensive information click here. There is just a week and a bit left top make the most of this year's allowance…
You can put Money&Co. loans in an Individual Savings Account (ISA) and receive the interest tax-free. The Innovative Finance ISA (IFISA) was introduced last year. You can use your whole annual ISA allowance if you decide to open an IFISA account. The ISA allowance for 2016/17 is £15,240. The allowance is going up to £20,000 for 2017/18.
You can only buy one IFISA, one Cash ISA and one Stocks and Shares ISA in each tax year. You can also transfer money held in a Cash ISA or a Stocks and Shares ISA from a previous year into an IFISA. If you want to transfer an ISA from another manager, please fill in the application form and tick the transfer box.
IFISAs & Risk
Would-be lenders should read the risk warnings on the Money&Co. site, and may want to consult a professional adviser before committing capital.
For more information on these ISAs (also known as Innovative Finance ISAs), see recent News items on the Money&Co. site – HERE and HERE are good places to start. Detail on risk and fuller explanation of how it all works can be found HERE.
---
---