Investors Race To Get Cash In Ahead Of IFISA Deadline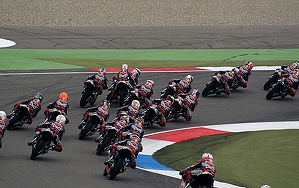 It's nearly the end of the tax year – midnight tomorrow is the final witching hour – and the traditional deadline frenzy is upon us.
Our friends at P2P Finance News report that "platforms offering the Innovative Finance ISA (IFISA) have seen a spike in inflows in recent months, as retail investors clamour to make the most of tax-free earnings before the end of the financial year."


That accords with our experience – there is strong and growing demand for the three loan offerings (rated A+ and A) on site, totalling over £500,000. Innovative Finance ISA-compliant (ie, tax-free income – in these cases over £1,050 for investments at the £15,240 IFISA limit).
See also Money&Co. CEO Nicola Horlick's blog on this topic:
"In an environment where it is very difficult to mitigate tax and where pension limits have been significantly reduced, it is very important that you remember to use your annual ISA allowance….
"For the financial services industry, the first quarter of the year is dominated by ISA business and individuals must use their annual allowance by midnight on 5 April or they lose it forever. The allowance for 2016/17 is £15,240 and the introduction of the Innovative Finance ISA, which now sits alongside the Cash ISA and the Stocks and Shares ISA, means that there are now three options to choose from. You can only have one of each type of ISA or you can use your whole allowance to buy one type of ISA. So, you could decide to invest £15,240 in the Money&Co. Innovative Finance ISA (also known as an IFISA). We have a number of three-year loans available on the site at the moment with a fixed-interest rate of 8 per cent. We take a fee of 1 per cent per annum, leaving a net yield of 7 per cent. If you invest the whole of your ISA allowance, then you will earn £3,200 of interest over the next three years – completely tax-free."
IFISAs, P2P Lending & Risk
If you haven't made a loan via Money&Co. before, please read the risk warnings and the FAQ section. You may also wish to consult a financial adviser before making an investment.
---
---