Brisk Business - And Investment Tips In P2P Crowdfunding

---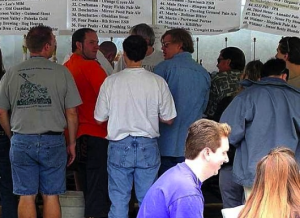 Business is brisk, and there are three loan offers on site at the moment. All three have been carefully vetted and have passed our risk-analysis process. Two offerings are rated A, and one is rated A+, the best risk grading. This last, from webuyanyhome.com, is property-backed.
The yields on offer vary – but an indicative gross yield of 8 per cent is a good benchmark for bids. More expensive offers of credit tend to be driven out by cheaper money towards the end of the auction period.
Money&Co. added property lending at the end of 2016. We feel that this line of loans meets the most demanding security criteria: "We have only lent to one property-related company so far," says Money&Co. CEO, Nicola Horlick. "Our lending is secured on a portfolio of low-value residential property located primarily in the Midlands and the North of England. The overall loan-to-value ratio is 64 per cent, which we regard as being relatively conservative. As we look for more lending opportunities in the property sector, we will be avoiding London, where the impact of higher levels of Stamp Duty has been very marked."
We have a legal charge on the underlying assets of all three companies – in the case of the property-backed loan, this includes real estate. The other two loans have a good asset base. The charge would only become relevant in the case of default, when we would effect a recovery process, take and sell the assets and distribute the proceeds to lenders.
You can see detail of all three loans by logging in or, if you are new to the site, registering. Please also take a look at the Tips in our Knowledge Hub (an excerpt of which we reproduce below) and see FAQs for more on the risks associated with lending.
NB: All loans are ISA-compliant (ie, you can hold them tax-free, if you take out an Innovative Finance ISA with Money&Co.).

Crowdfunding - Basic Tips
Take the trouble to understand what you're putting money into. The things that you can gain access to via a crowdfunding platform such as Money&Co. are typically different from traditional bank accounts and savings products. They are a different type of asset, an alternative way of deploying money in what is known as the alternative finance sector.
Avoid the common confusion between equity crowdfunding – which gets a lot of attention in the media – and debt or loan crowdfunding. Money&Co. is simply a way of bringing people and businesses together through the mechanism of our internet platform. We are a peer-to-per (P2P) business-lending platform.
Bear in mind that you're lending to a borrowing company. You're not lending to Money&Co. We vet the borrowing companies using a rigorous credit-analysis process. We're an intermediary, charging a fee. The P2P loan is directly between you and the company, and is facilitated by us.
Examine the borrowers' proposals in detail. We use our best endeavours to ensure that every representation of the borrower is true – about the market, the prospects, the company's track record, the reason for the loan, the veracity of the audited accounts, etc. But we cannot and do not warrant that this is so.
Don't be seduced by yield. The returns can be attractive, but a high yield can mean high risk.

P2P & Risk
If you haven't made a loan via Money&Co. before, please read the risk warnings and the FAQ section. You may also wish to consult a financial adviser before making an investment.
---
---