A New Direction: IFISAs (And Savers) Benefit From Cash Transfers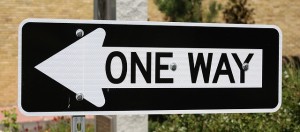 Our friends at P2P Finance News bring the latest report of the fast-increasing popularity of the Innovative Finance Individual Savings Account (Innovative Finance ISA, or IFISA).
Here's an excerpt from the article: "One third of money placed into Innovative Finance ISAs (IFISA) on individual platforms in the previous tax year was from transfers rather than new money, figures indicate.


"Platforms have suggested this shows savers are ditching low-paying cash ISAs for the higher returns yielded from an IFISA."
That certainly accords with Money&Co.'s experience, and we are happy that savers are finally seeing the attractions of Innovative Finance ISAs (all the loans on this site can be held, tax-free in an Innovative Finance ISA). See one of many earlier reports on the way banks and building societies are making a lot of money from savers leaving their money on deposit in low-yielding cash ISAs. We've reported several times on this phenomenon, which we style The Great Savings Robbery.
That said, yield is not everything, and there's no such thing as profit without risk. Security and access must be looked at as well as yield – as we've also pointed out many times before, these three considerations are the Holy Trinity of decision-making.
Here's our guide, modified from earlier, to the process of investing in a new Innovative Finance ISA or transferring from an existing ISA into a Money&Co. Innovative Finance ISA:
Step 1 Register as a lender. Go to the login page, and go through the process that the law requires us to effect. This means we have to do basic checks on you to comply with money-laundering and other security requirements.
Step 2 Put money into your account. This is best done by electronic transfer. We can also process paper cheques drawn in favour of Denmark Square Limited, the parent company of Money&Co. OR we can accept an ISA transfer.
Step 3 Buy loans in the loan market. Once you've put cash in your account it will sit there – and it won't earn interest until you've bought a piece of a loan. It's this final step that requires lenders and IFISA investors to be pro-active. Just choose some loans – all loans on the Money&Co. site can be held in an IFISA – and your money will start earning tax-free interest.
We currently have three offerings on site – an A+ and two A-rated loans.
The ISA allowance for 2017/18 is increased from last tax year to £20,000, allowing a married couple to put £40,000 into a tax-free environment. Over three years, an investment of this scale in two Money&Co. Innovative Finance ISAs would generate £8,400 of income completely free of tax. We're assuming a 7 per cent return, net of charges and free of tax here. This return has been typical of our recent stream of A+ rated property-backed loans.
P2P & Risk
If you haven't made a loan via Money&Co. before, please read the risk warnings and the FAQ section. You may also wish to consult a financial adviser before making an investment.
---
---