Yield Obsessives? Opinions Divided On P2P Investors' Motives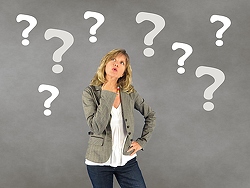 We start the week by examining contradictory signals as to where the alternative finance industry is going, and what is driving it.
We have consistently stated that investors in the peer-to-peer (P2P) asset class (known in plain English as "lenders") should consider security and access to capital, as well as the yield that P2P loans can produce. Security and access are important assessment criteria, and investors need to look carefully at how P2P lenders deal with them.
Money&Co., for example, takes a charge on borrowers' assets, makes sure borrowers are debt-free and have a strong track record of profitability, and are well-established. We also have a vigorous secondary sales market, which sees lenders able to sell their loans with a degree of ease. But our loans are not covered by the Financial Services Compensation Scheme, which applies to bank deposits up to £75,000. And access, of course, is not the same as a building society account, where monies are instantly available.
Where P2P scores heavily is in the yield department. We've long believed that banks and building societies, with their very low cash-deposit rates (still under 1 per cent for most instant-access accounts) constitute daylight robbery in the savings market (see one of our Great Savings Robbery pieces here).
Yield, however, must be considered in the context of access and security. It does not do to be greedy. High yield often connotes high risk. So… are investors greedy? We'd thought not, based on research, analysed by P2P Finance News. We ran a News item on this, not long ago.
P2P Investors – Conservative?
Our friends at P2P Finance News report conservative attitudes amongst savers, who place easy access high in their priorities, even though they may be dissatisfied with returns on cash:


"Almost two thirds of consumers are dissatisfied with the savings rates on offer from their bank or building society, but few are prepared to take more risk with their money, research suggests…
"Just 13 per cent of respondents out of a survey of 1,000 consumers said they were always willing to take risks in order to get the best return on their money.
"Expectations of a return for their savings remains high despite prevailing economic conditions, with 44 per cent expecting a rate of return on their investments to be between five and 10 per cent.
"Savers are also demanding a higher level of flexibility from their savings providers, with 84 per cent expecting the option to access funds at short notice. Other big frustrations with traditional savings include high service fees and strict penalty charges, which has led to 58 per cent now saying they trust their bank less than they did five years ago.
"As a result of these challenges, over half of savers (58 per cent) trust their bank less than they did five years ago."
P2P investors – Yield-Obsessed?
But a recent piece published in AltFi News by an executive who used to work at GLI Finance, gives us pause for thought.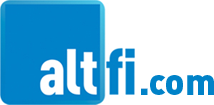 "There is a problem within the AltFi industry that presently only the banks can resolve. The problem is one of the spectrum of returns over which investors have appetite. Investors in loans from AltFi businesses continue to be driven primarily by the level of return, rather than the level of risk-adjusted return. This drives the highest level of interest to higher yielding loans, whilst the lower yielding, low risk loans find few investors prepared to buy, despite this area of the market offering some of the best risk-adjusted returns.
"This is even more pronounced once AltFi loans are packaged and sold within securitisation vehicles. Leverage is added to an SPV but the total cost of that funding is often similar, and in some cases even as high, as the underlying loans yield. The net effect is that the equity investor in the SPV receives a similar return to that available to an unleveraged portfolio but they have significantly increased their risk. There is a transfer of economic value from the holders of the equity to the providers of leverage. Whilst this may make sense from a short term strategic standpoint (it allows the AltFi platform to write more loans) in the long run it cannot make sense to increase risk for no additional return."
Our latest P2P offers
We currently have two P2P loan offers on site – both fixed at 8 per cent yield. Webuyanyhome is A+ and property-backed. Mar-Key is A-rated. Further detail is available to registered Money&Co. users. Both loans can be held, tax-free, in an Innovative Finance Individual Savings Account, or Innovative Finance ISA.
Risk
If you haven't made a loan via Money&Co. before, please read the risk warnings and the FAQ section. You may also wish to consult a financial adviser before making an investment.
---
---