Death Of Mainstream Banking? We Couldn't Possibly Comment…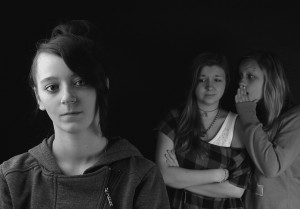 Mark Twain famously claimed that reports of his death were exaggerated. And we have to say that it is at least premature to suggest that the traditional banking model defunct?
Nevertheless, The Market mogul asks whether "the main lending banks set for a headlong retreat from the SME banking market…
"It is claimed that 74% of CEOs do not believe their bank understands their business or even cares about them.
A recent gathering at the House of St Barnabas in London of senior bankers from traditional as well as challenger banks, entrepreneurs, academics, journalists and researchers examined just these questions. What emerged was something of a surprise. Whilst traditional business banks are under extreme disruptive threat, they have two key assets that challengers and the peer-to-peer brigade don't have. Or at least don't yet have.
"As one expert said: 'The future for European banking is binary; it's either fantastic or disastrous. Banks will either learn quickly to use their assets or lose out.'
"Before exploring those assets it is worth considering the perfect storm of challenges the big banks face between their deteriorating relationship with customers and the entry of creative and customer-centric challengers.
"According to these experts in London, banks' relationships with their customers is far from great. One summed it up 'most peoples' views of their bank is "meh" – expectations are so low. And "meh" is a dangerous place to be.'
"Banks are seen to be slow, unimaginative and beset by legacy. Most seriously, they seem to have lost interest in – and the skills to – deliver their traditional role to SME customers.'"
Our latest P2P offers
So… we couldn't possibly comment on the death of mainstream banking. Except to say that we continue to bring individuals looking for good returns on capital together with small businesses seeking funds for growth.
We currently have two P2P loan offers on site – both fixed at 8 per cent yield. Webuyanyhome is A+ and property-backed. Mar-Key is A-rated. Further detail is available to registered Money&Co. users. Both loans – each over one fifth subscribed at the time of writing – can be held, tax-free, in an Innovative Finance Individual Savings Account, or Innovative Finance ISA.
Risk
If you haven't made a loan via Money&Co. before, please read the risk warnings and the FAQ section. You may also wish to consult a financial adviser before making an investment.
---
---