Pre-Election Figures You Can Rely On: 9% Average Gross Yield, £10m Loan Volume

Welcome back to our users and readers for the "summer term", pre-election madness and all. In a world where very few (well, few politicians, at least) seem sure of their numbers, we offer some more reliable figures below: amount of loan facilitated, and average gross return achieved by Money&Co. lenders, for a start.
On a more general level, our friends at AltFi report that FinTech's promise to transform finance has been stalled, not killed, and it is too early to judge what its long-term effects will be. The report cites Accenture research.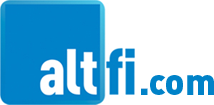 "A new report by consulting firm Accenture UK, claims that it was 'unrealistic' to have expected fintechs to eat the Too Big To Fail banks in five years and speculates that declining VC investment could have been caused by Brexit and Trump, rather than fintech profitability. 
"'Whether the Fintech revolution succeeds or not will take time to play out,' the report concluded. 
"'It will depend on the end state of the evolving market structure, on profitability improving by more than the bow-wave of interest rate increases, and on prices reducing for all forms of banking, from retail to institutional services.' 
"Despite staying agnostic on the future of fintech, the report said fintechs are currently "stuck" in a catch-22, where investors refuse to give fintechs more funding because their customer acquisition is sluggish, but fintechs are stuggling to acquire customers precisely because they lack the necessary investment.
"'The true litmus test for Fintech success is customer acquisition – and this test is yet to be passed,' the report said.
"'Analogies can be drawn with the past. In the 1990s, Prudential's Egg was a fresh direct banking challenger that quickly attracted a million customers. But its marketing costs equalled the savings made from having no branches – and when those costs were reduced, customers stopped joining.'
"The report dismissed the idea that China could be the salvation of western fintech, noting that much of the success of Chinese fintech firms owes to powerful parent companies using their vast treasuries to bolster fintech subsidiaries."
9% yields, £10m generated
Money&Co lenders have achieved returns of almost 9 per cent – before deduction of our one per cent fee – in the three years and nearly £10 million of loans facilitated on our platform.
We currently have two P2P loan offers on site – both fixed at 8 per cent yield. Webuyanyhome is A+ and property-backed. Mar-Key is A-rated. Further detail is available to registered Money&Co. users. Both loans can be held, tax-free, in an Innovative Finance Individual Savings Account, or Innovative Finance ISA.
Risk
If you haven't made a loan via Money&Co. before, please read the risk warnings and the FAQ section. You may also wish to consult a financial adviser before making an investment.
---
---