Mainstream Credit Raters Tune In To AltFi Message – Plus Loan Latest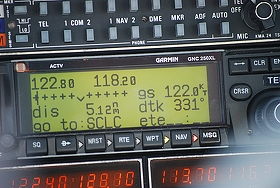 Today, we report welcome news of the increasing maturity of the peer-to-peer (P2P) lending sub-sector of crowdfunding. Without reliable data, an asset class has nothing to recommend it. The mainstream agencies in financial services have been a little slow to embrace the new asset class of P2P lending. Essentially, Money&Co. facilitates loans, matching borrowers seeking growth funds with lenders aiming for a good return on capital. A key component in the careful assessment of the borrower company is cash flow, and a track record of profitability – all secured by legal charge on the assets of the borrowing company.


So we are pleased to see a major rating agency adapt to the new asset class. Our friends at P2P Finance News report that "Equifax, the global credit agency, has added income analysis into its affordability indicators.
"The US-headquartered firm, which provides data to a number of peer-to-peer lenders including Flender and Nava, will now incorporate borrower current account turnover information into its analysis.
"'The combined insight on a borrower's income, outstanding debt and credit usage will provide lenders with a clearer understanding of a customer's capacity to make repayments, and the most appropriate credit terms for a loan,' the company said.
"'This will help lenders address challenges posted by regulatory requirements to identify bad debts and financial vulnerability,' Equifax added.
"'Assessing a borrower's capacity to meet their repayments is increasingly vital to protect against over indebtedness,' said Jake Ranson, banking and financial institution expert at Equifax."
Smart P2P platforms also look at the creditworthiness of debtor companies in the borrower SME's ledger (in other words, we look at the credit rating of the counterparties of the borrowers – a guide to how strong the cash flow is likely to be).  
P2P Loan Performance
Money&Co lenders have achieved returns of almost 9 per cent – before deduction of our one per cent fee – in the three years and nearly £10 million of loans facilitated on our platform. We currently have two fast-filling P2P loan offers on site – both fixed at 8 per cent yield. Webuyanyhome is A+ and property-backed. Mar-Key is A-rated. Further detail is available to registered Money&Co. users. Money&Co. loans can be held, tax-free, in an Innovative Finance Individual Savings Account, or Innovative Finance ISA.
Risk
If you haven't made a loan via Money&Co. before, please read the risk warnings and the FAQ section. You may also wish to consult a financial adviser before making an investment.
---
---