After General Election Storm, The Calm - P2P Crowdfunding Is Going Nowhere

---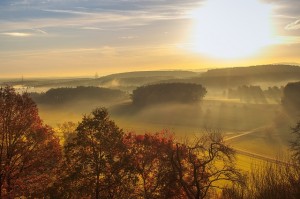 Phew! The results are more or less in... As the great American satirist PJ O'Rourke wrote (the title of his latest tome)... How The Hell Did This Happen?
So it's time, amid the political furore of what may be just the UK's first UK General Election this year, to go back to basics. Business will continue. Small businesses will continue to be failed by the banks, and at Money&Co., we will continue to bring lenders looking for good returns on capital together with carefully vetted businesses seeking funds to grow.
Here's a reminder of what it's all about: some basic pointers for would-be lenders. There's more on site, here.

Take the trouble to understand what you're putting money into. The things that you can gain access to via a crowdfunding platform such as Money&Co. are typically different from traditional bank accounts and savings products. They are a different type of asset, an alternative way of deploying money in what is known as the alternative finance sector.
Avoid the common confusion between equity crowdfunding – which gets a lot of attention in the media – and debt or loan crowdfunding. Money&Co. is simply a way of bringing people and businesses together through the mechanism of our internet platform. We are a peer-to-per (P2P) business-lending platform.
Bear in mind that you're lending to a borrowing company. You're not lending to Money&Co. We vet the borrowing companies using a rigorous credit-analysis process. We're an intermediary, charging a fee. The P2P loan is directly between you and the company, and is facilitated by us.
Examine the borrowers' proposals in detail. We use our best endeavours to ensure that every representation of the borrower is true – about the market, the prospects, the company's track record, the reason for the loan, the veracity of the audited accounts, etc. But we cannot and do not warrant that this is so.
Don't be seduced by yield. The returns can be attractive, but a high yield can mean high risk.

P2P Loan Performance & News
There are now two new loans ready and waiting to go, along with much interest from new would-be lenders.
Money&Co lenders have achieved returns of almost 9 per cent - before deduction of our one per cent fee - in the three years and nearly £10 million of loans facilitated on our platform. We currently have two fast-filling P2P loan offers on site - both fixed at 8 per cent yield. Webuyanyhome is A+ and property-backed. Mar-Key is A-rated. Further detail is available to registered Money&Co. users. Money&Co. loans can be held, tax-free, in an Innovative Finance Individual Savings Account, or Innovative Finance ISA.
Risk
If you haven't made a loan via Money&Co. before, please read the risk warnings and the FAQ section. You may also wish to consult a financial adviser before making an investment.
---
---