Orca Opines On P2P's Rise – Plus Auction Close Deadline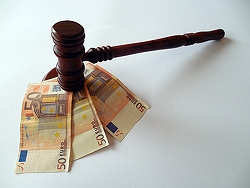 One of the more thoughtful sites on the alternative financial scene is Orca Money, a relative newcomer based in Northern Ireland. Orca has objectives very similar to our own. It seeks for transparency of data, reliable and uniform reporting standards – and it seeks to bring about a wider public and professional understanding and acceptance of peer-to-peer (P2P) lending, our own sub-sector of crowdfunding.
Iain Niblock of Orca, writes in The Lending Times:  "The use of technology has allowed for P2P to be established. Peer-to-peer lending allows investors, or lenders, to connect directly with borrowers on online platforms. This creates efficiencies in the market, providing investors with a reasonable risk-adjusted return and borrowers with quick access to capital. Although the HMRC has not directed significant tax benefits to P2P, they have introduced a new form of the ISA account, the Innovate Finance ISA (IFISA).

"Despite both tax efficient investments and P2P growing in prominence, the source of capital has been quite different. Direct retail investors, or 'peers', have fueled the growth of P2P. Until 2014, all investors in P2P were self-directed investors investing directly online. In 2016, the market was still predominantly retail investor focused, however, an influx of capital has come from institutional investors making up roughly 30% of the market. To date, appetite from financial advisers has been limited…
"… Financial advisers have driven growth in the tax efficient investment market. Research by Intelligent Partnership demonstrates that 82% of advisers recommend VCTs while 88% recommend S/EIS investments. Although retail investors can invest directly in tax efficient products, they need to have a deep understanding of their personal tax position, which may overcomplicate the investment decision. That said, direct S/EIS investing does happen predominantly in the form of angel investing either through crowdfunding sites or private arrangements.
"With such a strong demand from direct retail investors for P2P investments, we may see growth within the adviser channel, particularly if clients start requesting P2P."
Money&Co. P2P auction close
There's heavy traffic on site as the latest Money&Co. offers go up, and existing ones close. Today's closing auction sees the price of credit being driven down towards our indicative guidelines as lenders compete to provide funds. The auction closes this afternoon.
Money&Co. lenders have achieved returns of almost 9 per cent – before deduction of our one per cent fee – in the three years and nearly £10 million of loans facilitated on our platform.
In addition to new loan offerings, our secondary loan market, offering existing loans for sale by lenders, is available to registered Money&Co. users. All loans can be held, tax-free, in an Innovative Finance Individual Savings Account, or Innovative Finance ISA.
Risk
If you haven't made a loan via Money&Co. before, please read the risk warnings and the FAQ section. You may also wish to consult a financial adviser before making an investment. Capital is at risk, once loaned.
---
---