P2P Good News, Bad News Revisited – Plus Loan Latest

As our latest loan offering marches towards full funding, we bring news of our cousins in peer-to-peer (P2P) lending on the other side of the Atlantic. Our friends at AltFi report:
"LendingClub, one of the world's largest marketplace lenders, has closed its first self-sponsored securitisation. The $279.4m deal was backed by consumer loans that were facilitated by the LendingClub platform.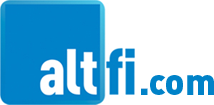 "The senior tranche of the transaction was rated "A- (sf)" by Kroll. $162.4m of these Class A notes were issued. There were also $41.2m of Class B notes, rated "BBB (sf)" by Kroll, and $75.7m of Class C notes, which were rated "BB (sf)". LendingClub has said that each tranche of the deal was oversubscribed by a diverse set of investors, most of which were new investors for the company.
"This is the fifth securitisation to be backed by LendingClub loans, and the third to be rated. However, it also marks the start of LendingClub's securitisation programme as a sponsor, servicer and administrator.
"… LendingClub expects to sponsor more securitisations using the CLUB structure going forwards, and has said that this could provide ABS investors with greater consistency, standardisation, consistency and efficiency for the long-term."
LendingClub has had a chequered history – not least because of the strain of the large valuation placed on the company at its IPO in December 2014 (the current stock price remains a fraction of the IPO price). Note: that's not a criticism of the P2P business model – far from it. But it is a comment on the valuation put on P2P businesses at the time. Here's an extract from a column by our communications director, writing in CityA.M. the day after the flotation:

"The $5.4bn price tag reflects every dollar loaned by Lending Club so far – and maybe even a little more. So every dollar loaned out means a dollar on the IPO valuation. Imagine taking a tenner in a pub from a friend, putting it in your wallet, then taking it out and handing it on to a friend sitting on the other side of you. The first friend has loaned the money. The second one has borrowed it. And your wallet, by virtue of brokering the transaction, is worth a tenner too.
"Nice work if you can get it. If you can, you're probably an investment banker." 
Money&Co. lenders have achieved returns of almost 9 per cent – before deduction of our one per cent fee – in the three years and nearly £10 million of loans facilitated on our platform.
In addition to new loan offerings, our secondary loan market, offering existing loans for sale by lenders, is available to registered Money&Co. users. All loans can be held, tax-free, in an Innovative Finance Individual Savings Account, or Innovative Finance ISA.
Risk
If you haven't made a loan via Money&Co. before, please read the risk warnings and the FAQ section. You may also wish to consult a financial adviser before making an investment. Capital is at risk, once loaned.
---
---