Crowdfunders, AltFi And FinTech Must Beat SME Funding Drum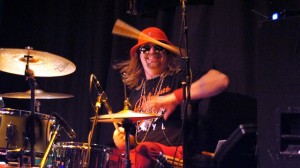 Maybe it's just British reticence, but is seems that we – that's the alternative-finance and Fintech sector – are just not loud enough. We need to make more noise, to beat our own drum more boldly. We need to make ourselves heard and understood by the small- and medium-sized businesses that online crowdfunding business lending platforms like Money&Co. (part of the altfi and FinTech scene) exist to serve.
That's the clear inference of the latest report from our friends at P2P Finance News:


"THE FEDERATION of Small Businesses (FSB) has called for the government to boost the resources it gives to the British Business Bank so firms can access better information on alternative sources of finance such as peer-to-peer lending.
"A report by the trade body, titled 'Banking Small Businesses: Forging closer ties between banks and the real economy', found mainstream lenders often focused on bigger business while small firms miss out on advice and finance.
"The report warns that many small- and medium-sized enterprises (SMEs) remain unaware or wary of alternative finance options, with respondents expressing concerns that P2P lending has not been tested through the economic cycle and that the sector remains "worryingly unregulated."
"To address the lack of awareness, the report suggests establishing a British Business Bank Small Business Interactive Advice Platform that includes P2P advice and allows SMEs to exchange information about key challenges they face.
"The research also suggests the British Business Bank should be given more support to collect data on P2P lending and provide advice on options in the sector.
"The trade body also calls for all banks to issue standardised lending contracts to small firms, making it easier for them to compare indicative offers between banks, alongside one-page summaries of deal terms."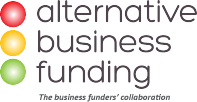 Money&Co. has reported on this lamentable situation several times before. We are part of the Alternative Business Funding hub, and we sponsor conferences, and speak regularly at other events, going directly to Local Enter[rise Partnerships, and engaging with other business associations  – but we promise to be more vocal in the future.
We also exist to serve lenders, of course: the average return achieved by Money&Co. lenders is just over 9.18 per cent – before deduction of our one per cent fee – in the three years and nearly £10 million of loans facilitated on our platform. More new offerings will be announced next week.
Lender returns
In addition to new loan offerings, our secondary loan market, offering existing loans for sale by lenders, is available to registered Money&Co. users. All loans can be held, tax-free, in an Innovative Finance Individual Savings Account, or Innovative Finance ISA.
Risk
If you haven't made a loan via Money&Co. before, please read the risk warnings and the FAQ section. You may also wish to consult a financial adviser before making an investment. Capital is at risk, once loaned.
---
---