Women Power On In Equity Crowdfunding – Plus Loan Latest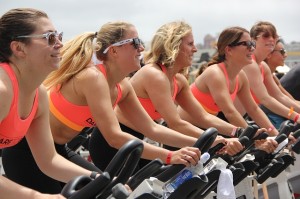 Certain key employees at Money&Co. have theories about how men and women manage money. The argument runs that women often have a more sensible approach to risk. A variation on this theme is presented by our friends at The Scotsman, who report that women have better success rates than men in crowdfunding equity raises. We'll say no more – for now. Below is an extended excerpt from this piece about our equity cousins on the other side of the crowdfunding fence:

"Men use seed crowdfunding more than women to build up their business, but they are less successful at doing so, according to new research. Female-led crowdfunding campaigns in the UK were 29 per cent more successful at reaching their funding target than male-led campaigns, found a joint study by PwC and The Crowdfunding Centre.
"And while men typically seek higher funding targets, female-led projects achieve a greater pledge amount – on average each individual backer contributes $78 (£60) to women and $69 to men. The report's findings are based on two full years of seed crowdfunding data tracked by The Crowdfunding Centre and includes the results of more than 19,000 campaigns from some of the largest crowdfunding platforms in Britain."
Money&Co.'s latest loan offering is A-rated, and is over 27 per cent funded at the time of writing, with a current gross yield of over 8 per cent. The average return achieved by Money&Co. lenders is just over 9.18 per cent – before deduction of our one per cent fee – in the three years and nearly £10 million of loans facilitated on our platform. More new offerings will be announced shortly.
In addition to new loan offerings, our secondary loan market, offering existing loans for sale by lenders, is available to registered Money&Co. users. All loans can be held, tax-free, in an Innovative Finance Individual Savings Account, or Innovative Finance ISA.
Risk
If you haven't made a loan via Money&Co. before, please read the risk warnings and the FAQ section. You may also wish to consult a financial adviser before making an investment. Capital is at risk, once loaned.
---
---