New Asset-Class Runner P2P Will Pick Up Pace Of ISA Race

---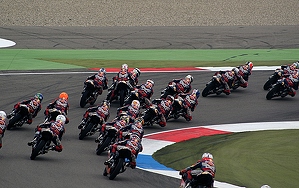 The new Individual Savings Account (ISA) season promises to be particularly frenetic. Like it or not, there is such a thing as a season (and we actually don't like it - see this earlier article that points out the benefits of early investment, especially for high-yielding assets). The season is essentially a whirr of activity that starts in January and finishes on 5 April.
The reason this year's season will be particularly busy is the arrival of peer-to-peer (P2P) assets - crowdfunded business loans - on the ISA scene.
See Money&Co. CEO Nicola Horlick's interview, recorded this week, on the importance of P2P loans as they arrive on the mainstream and are accepted as an investable asset class.
Or failing that, just read an earlier column she wrote for Professional Adviser.

It is hardly surprising, amid the climate of political turmoil and prevailing economic uncertainty, that relatively safe investment havens are hard to find.
There is, I believe, one such haven - not risk-free by any means, but simple and transparent enough to be easily understood and analysed. It is an emerging asset class, known as peer-to-peer (P2P) business lending. This is a sub-sector of crowdfunding - itself an emerging form of alternative finance.
'Crowdfunding' is no more than a general term for the process of raising money directly from 'the crowd'. Typically, the crowd is constituted of a large number of people, each of whom contributes a small sum of money to a specific purpose.
In the case of Money&Co, the company I founded and of which I am CEO, we bring individuals looking for a good return on capital together with carefully vetted, well-established and profitable small and medium-sized enterprises (SMEs) seeking funds for growth. We have also recently introduced property lending.
As a P2P business lender, Money&Co does what the banks cannot or will not do - we fund SMEs and we provide a gross yield of nearly 9% a year to the lenders, who extend credit via our platform.
To be fair, banks have baggage we do not - for example, headcount, bonus culture and general institutional sclerosis.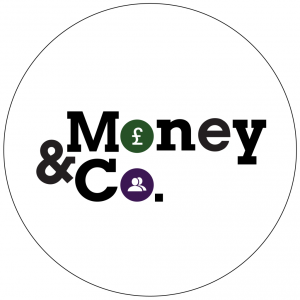 Money&Co. lenders have achieved average gross returns of 8.6 per cent, before we levy our 1 per cent charge. More loans are landing on site soon.
Money&Co. brings individuals looking to get good return on capital with carefully vetted small businesses seeking funds to grow. In addition to new loan offerings, our secondary loan market, offering existing loans for sale by lenders, is available to registered Money&Co. users.
All loans can be held, tax-free, in an Innovative Finance Individual Savings Account, or Innovative Finance ISA.

Risk: Security, Access, Yield
Do consider not just the return, but the security and the ease of access to your investment.We write regularly about these three key factors. Here's an earlier article on security, access and yield.
If you haven't made a loan via Money&Co. before, please read the risk warnings and the FAQ section. You may also wish to consult a financial adviser before making an investment. Capital is at risk, once loaned.
---
---