A Look At Ups And Downs Of Brexit For SMEs – Plus Loan News Latest

Many commentators argue that one of the benefits of investing in debt raised by private companies is the lack of correlation between the performance of a loan and the oscillations of the stockmarkets. Whether or not shares are currently overpriced, our portfolio has certainly performed well – with no loan defaults in over three and a half years.
Brexit, however, remains an issue. A recent report from P2P Finance News says academics believe it may have a negative impact. While the BBC reports better-than-expected growth, irrespective of Brexit fears.

INNOVATIVE small- and medium-sized enterprises (SMEs) that are the high-growth "superstars" of tomorrow could be the most negatively affected by Brexit, a study has warned.
The research from the University of St Andrews, released on Monday, found Brexit is likely to result in lower levels of capital investment, growth, product development and business internationalisation, as well as reduced access to external finance.
Future plans for capital investment within innovative UK SMEs seem particularly likely to be negatively impacted.
Ross Brown, reader in entrepreneurship and small business finance at the University of St Andrews, warned that reduced capital investment could critically weaken and undermine the ability of SMEs to grow and prosper.
"Most worryingly, these perceived negative impacts appear to be foremost in the minds of entrepreneurs and managers located in the types of innovative and export-oriented companies, which are often viewed as the high-growth 'superstars' of tomorrow," he said.
Here's the more upbeat, shorter-term news analysis from the BBC.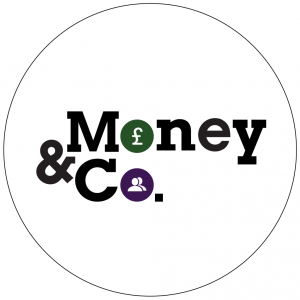 We have two A-rated, fixed-term loans on site right now. With fixed rates of 8 and 9 per cent and fixed terms of three and five years; they will close when filled.
Peer-to-peer (P2P) lending is about bringing individuals seeking a good return on capital together with businesses seeking funds to grow. The average gross return achieved by lenders is 8.6 per cent (7.6 per cent net). This compares with 1.3 per cent, which is the best return currently available on cash deposit with a bank or building society, according to comparison sites such as Moneyfacts. See also risk factors, at the foot of this page.
In addition to new loan offerings, our secondary loan market, offering existing loans for sale by lenders, is available to registered Money&Co. users.
All loans can be held, tax-free, in an Innovative Finance Individual Savings Account, or Innovative Finance ISA.
Risk: Security, Access, Yield
Do consider not just the return, but the security and the ease of access to your investment.We write regularly about these three key factors. Here's an earlier article on security, access and yield.
If you haven't made a loan via Money&Co. before, please read the risk warnings and the FAQ section. You may also wish to consult a financial adviser before making an investment. Capital is at risk, once loaned.
---
---