New P2P Loan Offering Comes In To Land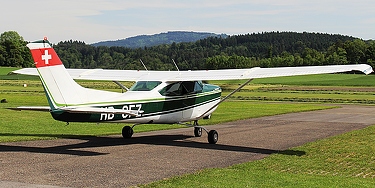 A new loan offering has landed on site. The aeronautical image is particularly apt, as the borrower describes itself as "a light aircraft engine overhaul and refurbishment business that specialises in Lycoming and Continental piston engines. We have a team of 20 staff including 13 highly skilled engineers, who carry out their refurbishments to the strict quality standards that are required in the aerospace industry. We are currently accredited by EASA (Europe), CARC (Jordan), CAA (Philippines), GCAA (USA) and FAA (for USA and many other countries worldwide). We have a core customer base of flying schools and aircraft maintenance businesses primarily located in the UK, Europe and the Middle East that provide us with regular recurring work."
The loan has a high rating of A (ie, our risk-analysis committee sees it as a high-quality offering). The loan has a five-year term and is closing in nine days, with an indicative gross interest rate of 8 per cent. The yield is not fixed, and lenders can bid to lend at whichever rates they wish – but bear in mind that expensive offers of credit tend to get knocked out at the end of the auction (and borrowers are not obliged to accept the terms offered by lenders).
Here is some more of the background, provided by the borrower. As ever, we have made our best efforts that these representations are true, but cannot warrant that this is so. To see full detail, log in or register as a lender.
The business has operated for over 25 years under a number of different ownerships. The current company was incorporated in 2008 when the Managing Director (MD),Richard Boddie acquired the business. Richard sold a majority stake to funds advised by Thames Valley Capital (TVC) in December 2014, with TVC's stake now held by an associated UK holding company, TVI Group Limited. Under Richard's ownership, the business built up a strong asset base of parts and engine cores that we consider gives us an advantage over our competitors. Having a stock of engine cores (the basic building block of engines) allows Norvic to have engines ready for customers so that they can minimise their aircraft down time. Under TVC's ownership, Norvic has focused on growing sales, developing new overseas customers and improving factory productivity. This has allowed the business to grow from £2.2m sales in 12 m/e 31 March 2015 to £3.0m for the 9 months to 31 December 2017 (£4.0m annualised).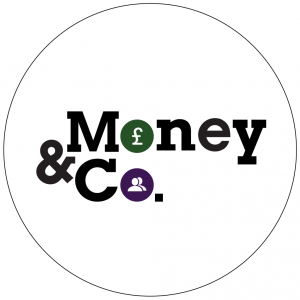 Our communications director is author and award-winning journalist, Martin Baker. He's just produced a short book on one of the most talked-about sub-sectors of alternative finance: Bitcoin, Cryptocurrencies and Blockchain, 2018 – Mining Truth From Fiction is published by Wet Zebra Media, and is available as an e-book for £5. For more, CLICK HERE.
Martin chairs a new Money Matters podcast discussion on cryptocurrencies – click here to listen to the 15-minute discussion. The panellists are Money&Co. CEO Nicola Horlick, Lib Dem House of Lords finance spokesman, Baroness Susan Kramer, and David Buik of investment Bank, Panmure Gordon.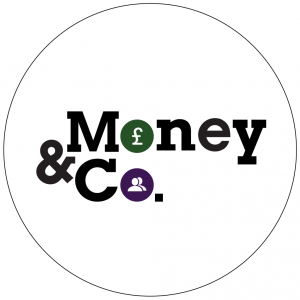 We currently have one A-rated, fixed-term loan on site, with a fixed rate of 8 per cent and a term of three years; it is presently 42per cent bid – and will close when filled. Other offerings are expected on site soon.
In addition to new loan offerings, our secondary loan market, offering existing loans for sale by lenders, is available to registered Money&Co. users.
All loans can be held, tax-free, in an Innovative Finance Individual Savings Account, or Innovative Finance ISA.
Risk: Security, Access, Yield
Do consider not just the return, but the security and the ease of access to your investment.We write regularly about these three key factors. Here's an earlier article on security, access and yield.
If you haven't made a loan via Money&Co. before, please read the risk warnings and the FAQ section. You may also wish to consult a financial adviser before making an investment. Capital is at risk, once loaned.
---
---