Why P2P Is Here To Stay - Plus Loan Latest

---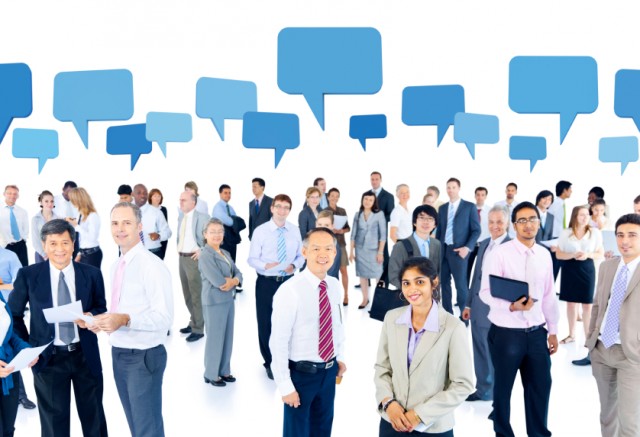 Our friends at P2P Finance News run a profile interview with Money&Co. CEO, Nicola Horlick. Here is the first part of the article, with a second instalment to come in the week.
Prior to the economic crash in 2008, the vast majority (estimated at 91 per cent) of funding to small- and medium-sized enterprises (SMEs) was provided by the big traditional banks. However, following the crash, SMEs have found it much more difficult to obtain finance. The introduction of alternative finance including peer-to-peer lending has brought choice and competition to the banking market and has increased rapidly in popularity over the past few years. According to the third European Alternative Finance Industry Report, the alternative finance market across Europe grew by 41 per cent from 5.431bn euros in 2015 to 7.671bn euros in 2016.P2P lending is an alternative way of raising finance and allows investors to provide loans (secured and unsecured) to companies looking for finance, with the loan being organised through a lending platform. P2P lenders claim that they can provide loans very efficiently and offer better interest rates for investors.However, with the limited protection currently afforded to P2P investors leading to the spectre of more regulation by the FCA and with some P2P lenders applying for banking licences, is P2P lending here to stay or are P2P lenders just traditional bankers in disguise?
Regulation of P2P Lenders
The Financial Conduct Authority (FCA) began regulating the P2P lending industry from 1 April 2014 and required P2P lenders to apply for full authorisation with interim permissions being granted in the meantime. The definition of what constitutes P2P lending is found in article 36H of the Regulated Activities Order. It is noted that invoice finance platforms do not fall within the definition.The FCA rules include prudential requirements, protections in case of firm failure, client money rules, disclosure rules and dispute resolution and reporting requirements. Whilst it is widely regarded that regulation in this area is a positive thing, most people believe that the rules are a little too relaxed and, as such, the FCA is due to produce a consultation on new rules at some point in the near future. It should be noted that P2P lending platforms are not currently covered by the Financial Services Compensation Scheme (FSCS). It could be argued that more regulation will bring P2P lending more into the mainstream of investment and the larger P2P platforms appear to be relatively relaxed about the prospect of more stringent regulation.Internationally, the regulation of P2P Lenders is extremely varied. It is prohibited in Japan and Israel. It is unregulated in Brazil, China, Egypt and South Korea and there is intermediary regulation in Australia, Argentina and Canada. The UK and the US have their own specific models of regulation whereas France, Germany and Italy regulate P2P platforms as banks.

One of our offerings on site is a fixed-rate loan at a yield of 8 per cent, rated A. This loan of £200,000 is property-backed, with an A+ rating from our credit committee. It's a pure loan, not a participation stake, but it offers the security of real estate (roughly at 64 per cent loan-to-value). A gross yield of 8 per cent equates to a return of 7 per cent net of our fees.The other offering is from Elliotts Hair, rated B+, with a yield fixed by the auction process. The indicative yield (the credit committee's estimate, more or less) is 9 per cent gross. The current average of bids is 9.9 per cent, with 57 per cent of the £200,000 loan offer filled.If you invest via our Innovative Finance Individual Savings Account (ISA – see below for a step-by-step guide to how this works) you will receive the income tax-free.All loans on site are eligible for inclusion in a Money&Co. ISA. If you do not have a Money&Co. ISA yet, please click on the ISA application tab on the Home page and fill in the form. You will need your National Insurance number. The ISA allowance for 2017/18 is £20,000 and you must commit funds by midnight on 5 April or you will lose your ISA allowance for this year. For full detail on the process, see below.
A Process Guide To Innovative Finance ISA Investment
Our offering is an Innovative Finance ISA (IFISA) that can hold the peer-to-peer (P2P) business loans that Money&Co. facilitates. For the purposes of this article, the terms ISA and IFISA are interchangeable.So here's our guide to the process:
Step 1: Register as a lender. Go to the login page, and go through the process that the law requires us to effect. This means we have to do basic checks on you to comply with money-laundering and other security requirements.
Step 2: Put money into your account. This is best done by electronic transfer. We can also process paper cheques drawn in favour of Denmark Square Limited, the parent company of Money&Co.
Step 3: Buy loans in the loan market. Once you've put cash in your account it will sit there - and it won't earn interest until you've bought a piece of a loan. It's this final step that requires lenders and IFISA investors to be pro-active. Just choose some loans - all loans on the Money&Co. site can be held in an IFISA - and your money will start earning tax-free interest.
The ISA allowance for 2018/19 is unchanged from last tax year at 20,000, allowing a married couple to put £40,000 into a tax-free environment. Over three years, an investment of this scale in two Money&Co. Innovative Finance ISAs would generate 8,400 of income completely free of tax. We're assuming a 7 per cent return, net of charges and free of tax here.Once you have made your initial commitment, you might then consider diversifying - buying a spread of loans. To do this, you can go into the "loans for sale" market. All loans bought in this market also qualify for IFISA tax benefits.
Risk: Security, Access, Yield
Do consider not just the return, but the security and the ease of access to your investment. We write regularly about these three key factors.
Here's one of several earlier articles on security, access and yield.
It's relatively easy to logon to our site and register to become a lender. But if that's all too new-fangled, you can call us on 020 3143 4004 or write to Money&Co., 58 Glentham Road, London SW13 9JJ. We'll then send you an ISA Brochure, and ISA Transfer Authority form (if you want to transfer monies from a Cash ISA) and a Freepost envelope. Then it's just a question of following your nose to get that income...
---
---