Falling Popularity Of Cash ISAs Shows Investors Are Doing Their Sums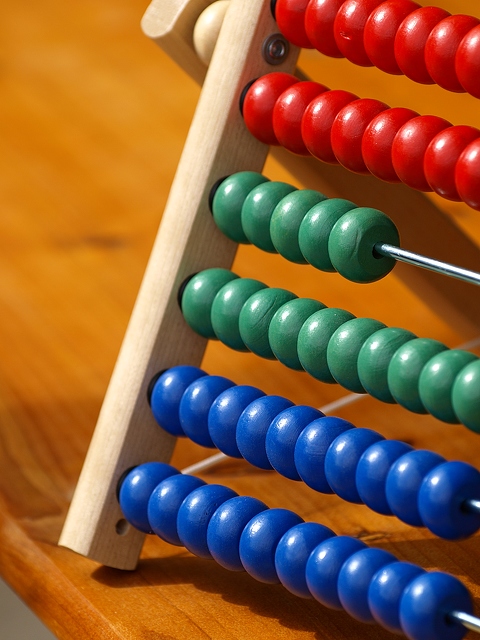 It's time to do the sums. Figures recently released by the tax authorities reveal a shocking story of how poorly mainstream finance (banks and building societies to the fore) have served investors and savers.
The raw data from HMRC can found here. Our analysis of the highlights – or should that be lowlights? –  is set out below.
1 million adults subscribed for or added to their ISAs in 2016/17 against 12.7m the previous year. The number of Cash ISAs sold declined sharply, falling by 1.6 million, but the number of Stocks and Shares ISAs sold rose.
A total of £62 billion was subscribed to ISA accounts in 2016/17 against £80 bilionn in 2015/16 due to the fall in the number of Cash ISAs being opened.
The average subscription to an ISA was £5,558.
As at 5 April 2017, the value of all adult ISAs was £585 billion, a rise of 10% on 2015/16 as a result of the strong performance of equity markets. Cash ISAs represented 46 per cent of the total (£269.1 billion) and 54 per cent were Stocks and Shares ISAs (£315.9 billion).
1 million adults in the UK have an ISA. The median ISA holder had an annual income of between £10,000 and £19,999 and average ISA savings of £21,339.
Lower income groups showed a preference for Cash ISAs
22 per cent of all subscribers invested the maximum in 2016/17 (£20,000). 62 per cent of those with an income over £150,000 invested the maximum.
5 million of the 22.1 million ISA investors are over 65. The average amount invested in ISAs for the over-65s was £42,530.
Equal numbers of men and women have ISAs.
The highest geographic ownership of ISAs was in the south west, where 50 per cent of the adult population have an ISA. The lowest ownership was in London (36 per cent) and this reflects the fact that there is a large number of non-UK nationals who are not entitled to have ISAs.  44 per cent of adults in England have an ISA, 43 per cent in Wales, 38 per cent in Scotland, but only 30 per cent in Northern Ireland.
Money&Co. CEO Nicola Horlick believes that "the fall in the amount of Cash ISAs opened reflects the continuing low level of interest rates.  We did a survey of all Cash ISAs offered earlier this year and the average rate being offered for 2017/18 was 1.03 per cent, with the large banks only offering 0.5 per cent. The fact that older investors are struggling to find income-producing investments provides an opportunity for P2P lending platforms in general, and Money&Co. in particular. In addition, £269.1bn remains invested in Cash ISAs and the continuing focus of our must be to persuade these holders to transfer to an Innovative Finance ISA, holding P2P assets."
Money&Co. Has facilitated over £11 million of P2P loans since 2104. There have been no bad debts, and our lenders have been able to enjoy an average return of over 8 per cent, before deduction of our 1 per cent fee (making the net return over 7 per cent).
A Process Guide To Innovative Finance ISA Investment
Our offering is an Innovative Finance ISA (IFISA) that can hold the peer-to-peer (P2P) business loans that Money&Co. facilitates. For the purposes of this article, the terms ISA and IFISA are interchangeable.
So here's our guide to the process:
Step 1: Register as a lender. Go to the login page, and go through the process that the law requires us to effect. This means we have to do basic checks on you to comply with money-laundering and other security requirements.
Step 2: Put money into your account. This is best done by electronic transfer. We can also process paper cheques drawn in favour of Denmark Square Limited, the parent company of Money&Co.
Step 3: Buy loans in the loan market. Once you've put cash in your account it will sit there – and it won't earn interest until you've bought a piece of a loan. It's this final step that requires lenders and IFISA investors to be pro-active. Just choose some loans – all loans on the Money&Co. site can be held in an IFISA – and your money will start earning tax-free interest.
The ISA allowance for 2018/19 is unchanged from last tax year at £20,000, allowing a married couple to put £40,000 into a tax-free environment. Over three years, an investment of this scale in two Money&Co. Innovative Finance ISAs would generate £8,400 of income completely free of tax. We're assuming a 7 per cent return, net of charges and free of tax here.
Once you have made your initial commitment, you might then consider diversifying – buying a spread of loans. To do this, you can go into the "loans for sale" market. All loans bought in this market also qualify for IFISA tax benefits.
Risk: Security, Access, Yield
Do consider not just the return, but the security and the ease of access to your investment. We write regularly about these three key factors. Here's one of several earlier articles on security, access and yield.
---
---