UK Government Moves To Regulate Crypto Gold Rush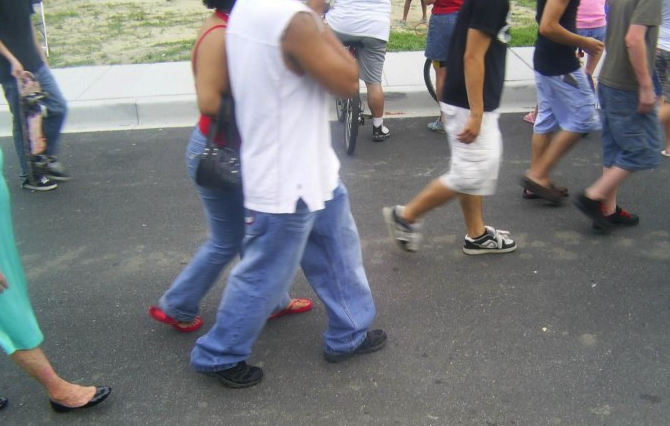 Rapidly expanding new asset class, or dangerous speculative gold rush? Cryptocurrencies have been grabbing the headlines with the wild fluctuations of the prices of its leading players. That's attracted attention and big speculative – without, as speculation implies, necessarily an appreciation of the risks involved. The UK government is now moving to make it more difficult for the uninitiated to invest.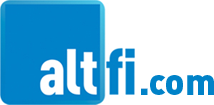 The UK government plans to legislate to address misleading crypto asset promotions with adverts brought under strict financial advertising standards, according to new rules published by the Government. 
"Cryptoassets can provide exciting new opportunities, offering people new ways to transact and invest – but it's important that consumers are not being sold products with misleading claims. We are ensuring consumers are protected, while also supporting the innovation of the crypto-asset market," said Rishi Sunak, Chancellor of the Exchequer.
Bradley Rice, partner at law firm Ashurst says the changes to the UK financial promotion regime will "bring about monumental changes" to how firms offer, promote and market crypto assets in the UK. 
"This could be game changing," he said.
"This regime will mean regulated firms are at an advantage over unregulated firms because they will be able to issue their own promotions. Unregulated firms will need to find an authorised firm willing to approve their promotions and there is a lot of focus on this sector from all angles," he added.
Crypto has been a grey area for regulators for a decade. While the Financial Conduct Authority (FCA) has issued repeated warnings that consumers could lose their cash, the Advertising Standards Agency (ASA) has been the only body able to issue fines or ban misleading ads and that could only happen to firms after the ads had been posted.
The UK Treasury estimates that 2.3 million people in the UK own a crypto asset with popularity rising in tandem with a declining understanding of what crypto actually is. This boom in ownership and the decline in investor awareness is clearly spooking regulators, says Susannah Streeter, senior investment and markets analyst, Hargreaves Lansdown."
"The Advertising Standards Authority has been valiantly trying to bat against the pace bowler onslaught of complaints about misleading crypto promotions but it's clearly been needing another teammate given the scale of the problem,"  Streeter said.
Under the new rules, promoting crypto assets will be subject to FCA rules in line with other financial promotions such as stocks, shares, and insurance products. 
"Bringing the Financial Conduct Authority onto the pitch, with crypto ads brought under existing rules governing financial promotions, it will beef up the defence of consumers against a barrage of crypto ads promising fast and easy returns," Streeter added.
"Once this new legislation is passed firms promoting crypto products will have a much higher bar to jump to show that ads are fair, clear and not misleading and companies could face hefty fines for serious breaches," she said.
Adam Soilleux, Senior Manager, Financial Services Advisory at BDO, says the move has been long expected.
"Cryptocurrencies had fallen outside the regime for promoting traditional financial investments and given how widely cryptos are now being promoted, it's important investors have adequate protection from harm," he said.
Tightening rules on the promotion of cryptocurrencies, particularly on social media, has been high on the high the FCA's agenda as it believes they have at times led to consumer harm for retail investors, who don't necessarily understand the risks of these investments.
"Retail investors see the rising prices and want to ride the wave, but don't necessarily understand the risks on the downside,"
The changes will likely hit providers of crypto assets hard as new costs are borne and the overall ease of acquiring new customers diminishes.  
Historical Performance And IFISA Process Guide
Money&Co. lenders have achieved an average return of more than 8 per cent gross (before we deduct our one per cent fee). 
That figure is the result of over £24 million of loans facilitated on the site, as we bring individuals looking for a good return on capital together with carefully vetted small companies seeking funds for growth. Bear in mind that lenders' capital is at risk. Read warnings on site before committing capital.
Money&Co. has been lending for over 5 years and has only had two bad debts so far, representing a bad debt rate of 0.03 per cent per annum.
All loans on site are eligible to be held in a Money&Co. Innovative Finance Individual Savings Account (IFISA), up to the annual ISA limit of £20,000. Such loans offer lenders tax-free income. Our offering is an Innovative Finance ISA (IFISA) that can hold the peer-to-peer (P2P) business loans that Money&Co. facilitates. For the purposes of this article, the terms ISA and IFISA are interchangeable.
So here's our guide to the process:
Step 1: Register as a lender. Go to the login page, and go through the process that the law requires us to effect. This means we have to do basic checks on you to comply with money-laundering and other security requirements.
Step 2: Put money into your account. This is best done by electronic transfer. We can also process paper cheques drawn in favour of Denmark Square Limited, the parent company of Money&Co.
Step 3: Buy loans in the loan market. Once you've put cash in your account it will sit there – and it won't earn interest until you've bought a piece of a loan. It's this final step that requires lenders and IFISA investors to be pro-active. Just choose some loans – all loans on the Money&Co. site can be held in an IFISA – and your money will start earning tax-free interest.
The ISA allowance for 2020/21 is unchanged from last tax year at £20,000, allowing a married couple to put £40,000 into a tax-free environment. Over three years, an investment of this scale in two Money&Co. Innovative Finance ISAs would generate £8,400 of income completely free of tax. We're assuming a 7 per cent return, net of charges and free of tax here.
Once you have made your initial commitment, you might then consider diversifying – buying a spread of loans. To do this, you can go into the "loans for sale" market. All loans bought in this market also qualify for IFISA tax benefits.
Risk: Security, Access, Yield
Do consider not just the return, but the security and the ease of access to your investment. We write regularly about these three key factors. Here's one of several earlier articles on security, access and yield.
---
---