Rate Rises: Crowdfunding Still Beats Best Bank Rates

---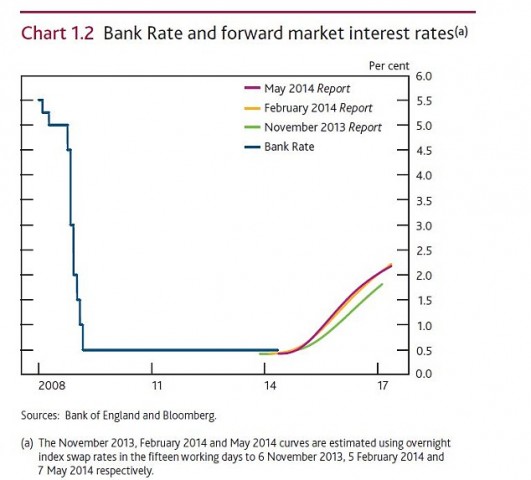 Rate rises: Like buses, when they come, there'll be more than you need
When will interest rates rise? Like rain in British summer, it's going to happen sooner or later. All you have to do is wait.
But for how long? And what are the options if you are a cash deposit account holder and your money is dependent on interest rates?
Rates will edge up before the end of the year, seems to be the consensus amongst commentators. The online news site This Is Money reports that in its recent inflation report "the Bank of England said that it expects interest rates to rise in line with market expectations – putting Bank Rate at about 0.75 per cent in six months' time.
"Rates are then expected to rise at a slow pace to reach about 2.25 per cent in three years time and 2.5 per cent in five years' time.
"Economic slack and low wage growth are the cornerstones of this forecast, along with inflation remaining on target. Bank Governor Mark Carney said: 'Bank Rate is likely to remain materially below its pre-crisis average for some time.'"
Rising living costs have really eaten into how far wages go, as the graphic below demonstrates. Many people desperately need investment income to boost their earnings.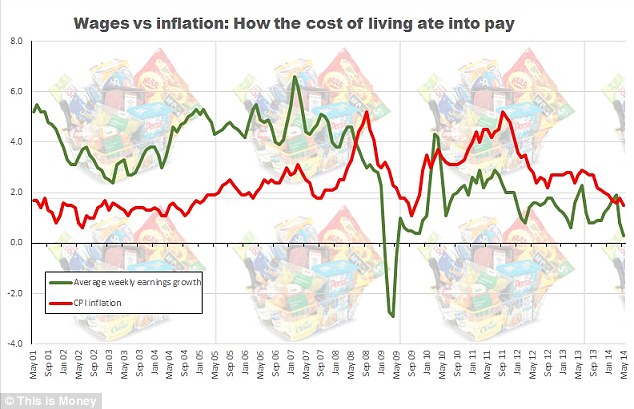 For savers needing a return on cash the anticipated rates rises this may be too little, too late. At the time of writing, Britain's leading building society, Nationwide, is offering a gross (pre-tax) interest rate of 1.5 per cent on instant-access accounts. That interest rate is only for deposits of £1,000 or more.
Compare that with the returns on loans offered by crowdfunders. Our own loan portfolio at Money&Co. has provided returns of more than 8 per cent for companies conservatively risk-rated at B+.
But what about risk, and what about liquidity? In an ideal world, as we explain in this video, a lender or investor would spread money across several companies. There is always the possibility that a company might fail – even though to be accepted as a borrower with Money&Co. a company must present three years' audited accounts and be in profit.
One attractive aspect of deposit accounts is liquidity. You may be earning very little money with a building society, but you can get your hands on it in the time it takes to go to a branch, an ATM or do a transaction on the internet.
Money&Co. loans are for a fixed term – but we offer liquidity too, with the newly launched loan market. In essence, this means that if you want to withdraw cash you've loaned early, you can sell your loan to another registered Money&Co. lender. For more detail, click here.
You should be aware of the risks of investing – and we set them out in more detail here. But if you don't want to wait for a small uplift in interest rates, and are prepared to put some cash into a loan, see the current offerings of 8 per cent-plus.
---
---