Weakness In Crypto Land Sees Regulators Look To Clamp Down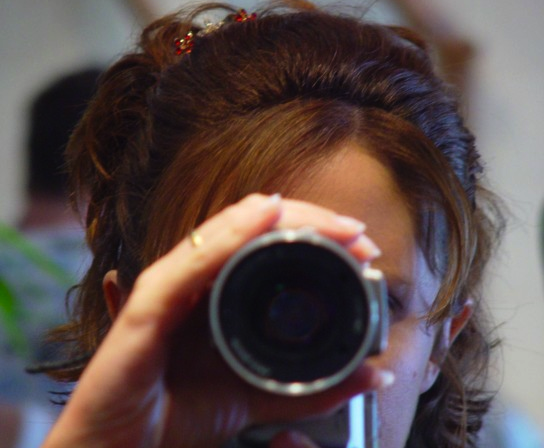 On the one hand cryptocurrencies are marching inevitably forward, infiltrating the FinTech sector amongst others – see yesterday's lead News story.  On the other, it's as though the "establishment" had been biding its time – waiting for weakness (in the form of falling prices and a grizzly bear market) before pushing back and clamping down. And the clamp down is here. Harmonised cross-border regulation is the very least crypto investors can expect.

The European Central Bank (ECB) is expected to issue a strong warning to eurozone countries around the pressing need to harmonise regulation across the crypto industry, the FT reports.
Last week the European Commission passed a landmark regulation, Markets in Crypto-Assets (MiCA), to set standards across the crypto space, however the ECB remains concerned about a potential patchwork of national regulations emerging in the coming months – particularly as full implementation is set for 18 months after becoming law in 2023.
Under MiCA, the regulatory framework will protect investors and consumers, while ensuring financial stability and enabling innovation and growth. The regulations will help protect consumers from fraud and scams, as crypto-asset service providers will be liable if they lose assets and fail to protect investors' wallets.
Commenting on the impending warning, Richard Gardner, CEO of Modulus, states: "It makes sense that the ECB would want to prevent a collection of national laws on cryptocurrencies. For one thing, it could lead to operators shopping for favourable jurisdictions. Beyond that, it will create confusion for multinational operators, and it could create an uneven playing field within the EU. On the other hand, MiCA is so very far away. That it has come so far is a positive sign. However, eighteen months is an eternity in the crypto space."
"Now that banks and institutional money is in play, there are immediate needs. Financial institutions need to understand what they can do and how they can safely and legally participate. When you talk about institutional money, you could be talking about people's pensions and retirements. What happens when a hack takes out hundreds of millions in assets overnight? Those are questions that require answers, and I don't think, in many cases, that some countries will be willing to wait eighteen months to get them. Nor do I think you can blame them for wanting action," said Gardner.
Historical Performance And IFISA Process Guide
Money&Co. lenders have achieved an average return of more than 8 per cent gross (before we deduct our one per cent fee). 
That figure is the result of over £24 million of loans facilitated on the site, as we bring individuals looking for a good return on capital together with carefully vetted small companies seeking funds for growth. Bear in mind that lenders' capital is at risk. Read warnings on site before committing capital.
Money&Co. has been lending for over 7 years and has only had two bad debts so far, representing a bad debt rate of 0.03 per cent per annum.
All loans on site are eligible to be held in a Money&Co. Innovative Finance Individual Savings Account (IFISA), up to the annual ISA limit of £20,000. Such loans offer lenders tax-free income. Our offering is an Innovative Finance ISA (IFISA) that can hold the peer-to-peer (P2P) business loans that Money&Co. facilitates. For the purposes of this article, the terms ISA and IFISA are interchangeable.
So here's our guide to the process:
Step 1: Register as a lender. Go to the login page, and go through the process that the law requires us to effect. This means we have to do basic checks on you to comply with money-laundering and other security requirements.
Step 2: Put money into your account. This is best done by electronic transfer. We can also process paper cheques drawn in favour of Denmark Square Limited, the parent company of Money&Co.
Step 3: Buy loans in the loan market. Once you've put cash in your account it will sit there – and it won't earn interest until you've bought a piece of a loan. It's this final step that requires lenders and IFISA investors to be pro-active. Just choose some loans – all loans on the Money&Co. site can be held in an IFISA – and your money will start earning tax-free interest.
The ISA allowance for 2020/21 is unchanged from last tax year at £20,000, allowing a married couple to put £40,000 into a tax-free environment. Over three years, an investment of this scale in two Money&Co. Innovative Finance ISAs would generate £8,400 of income completely free of tax. We're assuming a 7 per cent return, net of charges and free of tax here.
Once you have made your initial commitment, you might then consider diversifying – buying a spread of loans. To do this, you can go into the "loans for sale" market. All loans bought in this market also qualify for IFISA tax benefits.
Risk: Security, Access, Yield
Do consider not just the return, but the security and the ease of access to your investment. We write regularly about these three key factors. Here's one of several earlier articles on security, access and yield.
For more detail, login or register here.
---
---