Bank Saving Products Edge Up Yield Curve – Plus Loan Auction latest

One thing guaranteed to drive financial watchdogs mad is unfair investment comparison. It's simply wrong to compare high-yielding products with inherent risk to bank deposits, which are safer but typically have much lower returns. Nevertheless, some operators do it – knowing that they ought not to – very frequently.
At Money&Co., we offer carefully vetted loans with high yields averaging over 7 per cent gross. Given the risks of lending, we argue that we have a remarkably good track record – see below for our excellent history of low delinquency and default. But bear in mind, our carefully vetted loan offerings carry risk – which must be appraised and understood before investors commit capita. See warnings at the foot of this article and elsewhere on the site.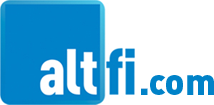 Bucking the trend towards low interest rate offerings by other banks, digital bank Monument has launched new 12-month, 2-year and 5-year savings products that offer rates of 1.8, 2.05 and 2.4 per cent respectively.
Aimed at the bank's core client-base of "mass affluent" individuals, the minimum deposit threshold is steep – at £25,000 at any one time – and funds cannot be accessed until the end of the term.
The bank claims its new savings products, which are only open to UK residents, are the highest paying in the market for this selection of fixed-term durations.
The news comes shortly after the bank announced its entry into the savings market and launched its app in December last year.
Having received its full banking licence in November 2021, Monument claims it is the first neo-bank specifically tailored to meeting the demands of the UK's 4.8m "mass affluent clients", including entrepreneurs, property investors, and others.
Using cloud and microservices technology, enabling a plug and play approach, Monument helps its clients save and grow their wealth – estimated at £6trn.
Loan Auction Latest
The end of the tax year is approaching, and we currently have four loan auctions on site.
All these loans can be held, up to £20,000, as Innovative Finance Individual Savings Accounts (IFISAs). IFISAs are explained in more detail below. Here's the latest from the auction room:
Mar-Key has a credit rating of A+, a yield of 7 per cent and a term of two years. It is currently 18 per cent filled.
HTHL Ltd has a credit rating of A+, a yield of 7 per cent and a term of one years. It is currently 15 per cent filled.
Fleetwood Legal has a credit rating of A, a yield of 7 per cent and a term of one year. It is currently 31 per cent filled.
Bonnington Law has a credit rating of A, a yield of 7 per cent and a term of one year. It is currently 20 per cent filled.
Harris & Co. has a credit rating of A, a yield of 8 per cent and a term of one year. It is currently 11 per cent filled.
You can see detail on each by logging in and downloading the credit note.
Historical Performance And IFISA Process Guide
Money&Co. lenders have achieved an average return of more than 8 per cent gross (before we deduct our one per cent fee). 
That figure is the result of over £24 million of loans facilitated on the site, as we bring individuals looking for a good return on capital together with carefully vetted small companies seeking funds for growth. Bear in mind that lenders' capital is at risk. Read warnings on site before committing capital.
Money&Co. has been lending for over 5 years and has only had two bad debts so far, representing a bad debt rate of 0.03 per cent per annum.
All loans on site are eligible to be held in a Money&Co. Innovative Finance Individual Savings Account (IFISA), up to the annual ISA limit of £20,000. Such loans offer lenders tax-free income. Our offering is an Innovative Finance ISA (IFISA) that can hold the peer-to-peer (P2P) business loans that Money&Co. facilitates. For the purposes of this article, the terms ISA and IFISA are interchangeable.
So here's our guide to the process:
Step 1: Register as a lender. Go to the login page, and go through the process that the law requires us to effect. This means we have to do basic checks on you to comply with money-laundering and other security requirements.
Step 2: Put money into your account. This is best done by electronic transfer. We can also process paper cheques drawn in favour of Denmark Square Limited, the parent company of Money&Co.
Step 3: Buy loans in the loan market. Once you've put cash in your account it will sit there – and it won't earn interest until you've bought a piece of a loan. It's this final step that requires lenders and IFISA investors to be pro-active. Just choose some loans – all loans on the Money&Co. site can be held in an IFISA – and your money will start earning tax-free interest.
The ISA allowance for 2020/21 is unchanged from last tax year at £20,000, allowing a married couple to put £40,000 into a tax-free environment. Over three years, an investment of this scale in two Money&Co. Innovative Finance ISAs would generate £8,400 of income completely free of tax. We're assuming a 7 per cent return, net of charges and free of tax here.
Once you have made your initial commitment, you might then consider diversifying – buying a spread of loans. To do this, you can go into the "loans for sale" market. All loans bought in this market also qualify for IFISA tax benefits.
Risk: Security, Access, Yield
Do consider not just the return, but the security and the ease of access to your investment. We write regularly about these three key factors. Here's one of several earlier articles on security, access and yield.
---
---