New Loan Offer Rated A, Yield 8%, Lands On Site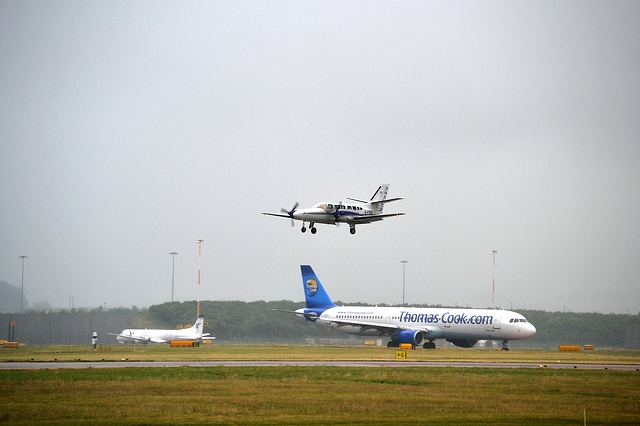 Today we bring news of another new loan offer to land on site. It has a credit rating of A, a gross yield of 8 per cent and a term of 12 months. It is currently 9 per cent filled.
Harris & Co is seeking funds to pursue cavity wall insulation claims. Security consists of, according to our credit assessment "corporate guarantee, charge over specific claims funded by Money & Co plus assignment of ATE policies for each claim funded by Money & Co."
Here is more background from the note, dealing with cavity-wall claims and the borrower's experience in the area:
As part of its climate change obligations the UK government set up a number of schemes to encourage homeowners to better insulate their homes. Specifically aimed at poorer households referred to as living in "energy poverty" insulation schemes were to be funded through a range of government grants. In order to qualify for financial assistance homeowners needed to engage an "approved" installer and the installer was required to have professional indemnity insurance (PII) in place. A number of installers proved to be negligent in a slew of claims from residents. Llewelyn Smith, a firm of Chartered Surveyors specialising in this area and contracted by Ofgem (Regulator and administrator of the grant schemes) estimates that there are around 7 million homes in the UK that have suffered issues directly attributable to the retrofit of cavity wall insulation (CWI). Conservatively it is estimated that the value of each claim is around £30,000 giving a total potential size of this claim seam of £210bn. This potentially makes it 7x as large as the Plevin market.
The Corporate entity has funded 3,726 claims to date all of which have been referred to a third-party law firm. The claims have been run against the insurer rather than the installer. There are a group of six main "household name" insurers covering circa 80% of all claims. Initially the focus of claims was on stone-built properties as claim values are higher and industry guidelines stipulate that the retrofit of CWI is not suitable for these properties. Claims activity has now expanded to include brick, timber frame and system build. The table below details the breakdown of claim values between the different build types and is based on the last 1,000 claims/surveys undertaken.
Loan Auction Latest
Mar-Key has a credit rating of A+, a yield of 7 per cent and a term of two years. It is currently 16 per cent filled.
HTHL Ltd has a credit rating of A+, a yield of 7 per cent and a term of one years. It is currently 13 per cent filled.
Fleetwood Legal has a credit rating of A, a yield of 7 per cent and a term of one year. It is currently 30 per cent filled.
Bonnington Law has a credit rating of A, a yield of 7 per cent and a term of one year. It is currently 20 per cent filled.
You can see detail on each by logging in and downloading the credit note.
Historical Performance And IFISA Process Guide
Money&Co. lenders have achieved an average return of more than 8 per cent gross (before we deduct our one per cent fee). 
That figure is the result of over £24 million of loans facilitated on the site, as we bring individuals looking for a good return on capital together with carefully vetted small companies seeking funds for growth. Bear in mind that lenders' capital is at risk. Read warnings on site before committing capital.
Money&Co. has been lending for over 5 years and has only had two bad debts so far, representing a bad debt rate of 0.03 per cent per annum.
All loans on site are eligible to be held in a Money&Co. Innovative Finance Individual Savings Account (IFISA), up to the annual ISA limit of £20,000. Such loans offer lenders tax-free income. Our offering is an Innovative Finance ISA (IFISA) that can hold the peer-to-peer (P2P) business loans that Money&Co. facilitates. For the purposes of this article, the terms ISA and IFISA are interchangeable.
So here's our guide to the process:
Step 1: Register as a lender. Go to the login page, and go through the process that the law requires us to effect. This means we have to do basic checks on you to comply with money-laundering and other security requirements.
Step 2: Put money into your account. This is best done by electronic transfer. We can also process paper cheques drawn in favour of Denmark Square Limited, the parent company of Money&Co.
Step 3: Buy loans in the loan market. Once you've put cash in your account it will sit there – and it won't earn interest until you've bought a piece of a loan. It's this final step that requires lenders and IFISA investors to be pro-active. Just choose some loans – all loans on the Money&Co. site can be held in an IFISA – and your money will start earning tax-free interest.
The ISA allowance for 2020/21 is unchanged from last tax year at £20,000, allowing a married couple to put £40,000 into a tax-free environment. Over three years, an investment of this scale in two Money&Co. Innovative Finance ISAs would generate £8,400 of income completely free of tax. We're assuming a 7 per cent return, net of charges and free of tax here.
Once you have made your initial commitment, you might then consider diversifying – buying a spread of loans. To do this, you can go into the "loans for sale" market. All loans bought in this market also qualify for IFISA tax benefits.
Risk: Security, Access, Yield
Do consider not just the return, but the security and the ease of access to your investment. We write regularly about these three key factors. Here's one of several earlier articles on security, access and yield.
---
---