Flexible FCA Fuels Crowdfunding Innovation And Growth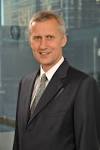 Martin Wheatley of the Financial Conduct Authority
These are exciting times. Crowdfunding continues to grow at a fast and increasingly rapid rate – and loan-based crowdfunding, of the kind we provide at Money&Co. – is geared to promote growth in the UK's small and medium-sized enterprise (SME) sector.
That is also good news for savers and investors, of course, as direct investment in quality corporate debt is hugely more attractive (often by a factor of three or four times) than leading deposit accounts.
This exciting growth can only continue in a properly regulated environment, of course. The signs coming from the Financial Conduct Authority are encouraging. Martin Wheatley, the CEO of the FCA, made a well argued and well received speech at the Financial News Fin tech conference in London this week.
"Crowdfunding platforms raised $1.5 billion worldwide in 2011. Last year that figure had grown to $5 billion. In the UK the alternative finance market stood at £492 million in 2012. It was estimated to be £939 million just one year later. And within the last 18 months we have seen a proliferation of new technologies for making payments. There is a wave of innovation in financial services taking place right now," said Mr Wheatley.
"Much innovation in financial services comes from start-ups and from outside the regulated sector. Traditionally, regulators have focused resources on the biggest players. But we realise that if we want to support innovators, we need to take a different approach. Small start-ups can't afford an army of compliance consultants. Businesses we don't regulate, like software companies, still drive innovation in financial services. So we are engaging directly with a new population."
Money&Co. welcomes the pragmatism and plain good sense of this approach. It's not so much a question of if but when technology giants such as Google and Amazon become full-on financial services providers. So it's not just good sense to engage with innovators – it's a necessity.
The UK crowdfunding market needs a regulator that's flexible and intelligent as well as diligent – and the early signs are that the FCA is all of these things.
US crowdfunding intelligence platform crowfdundinsider seems to share our view: "The UK government has boldly stated they want to be the leader in FinTech and the words have been accompanied by actions… The FCA is working towards creating "direct support" to help innovators to navigate regulation."
Crowdfundinsider becomes somehat trueful when addressing the regulatory approach of the FCA's transatlantic sister body, the Securities and Exchange Commision: "It appears the FCA is willing to be flexible instead of rigid in the fast changing digital economy of today… Contrast this to the multi year process of finalizing workable rules for two of the most important segments of the JOBS Act: Title III and Title IV and it leaves one to wonder."
*** It's worth pointing out that all the regulation in the world is useless if the company asking for a loan is no good. We pride ourselves on the quality of the borrowers coming to our site. Click here to read more about our rigorous credit analysis. The video is also worth a quick look.
---
---