Expanding Universe For P2P Players – Conference Latest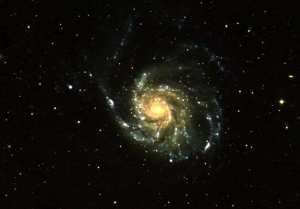 We live in a fast-expanding financial universe. At Money&Co. we bring people (the crowd) together with business. We facilitate loans so that our lenders can get an excellent return on their money – in our first year of active loan facilitation, our lenders have attained an average of more than 8.8 per cent gross yield –  and business can get the capital it needs to grow. Technically, this is known as peer-to-peer (P2P) business lending, or marketplace lending – a term gaining some purchase in the US. Whatever you choose to call what we do, it's becoming very popular, very quickly.
So this feature in crowdfundinsider on one of our colleagues in the P2P business lending sector comes as no surprise. Orchard has a UK presence, but it is growing fast in the US…
"A few short years ago peer-to-peer lending was a novelty of sorts, encumbered by a regulatory regime (in the United States) that was stultifying and had low consumer awareness.  But now a simple concept of creating efficiencies using the Internet, by matching higher interest rates for investors and lower interest rates for borrowers, which started out slowly, has now become quite big…
"Until Orchard showed up and joined the party, institutions could not fit into the direct lending world.  Orchard has created the massive digital pipes that are channelling hundreds of millions of dollars into Lending Club, Prosper, SoFi and more.  This is the rocket fuel, P2P – now marketplace lending, needed for their hockey stick moment."
Crowdfundsider calls Orchard "a $1 billion start-up". To read the full article click here.

*** The final line-up for the Discover The Power Of The Crowd conference at London's RAC Club on 28th May will be announced tomorrow. Sponsored by CityAM, CrowdneticUK and Another Crowd, speakers include Money&Co. CEO, Nicola Horlick, Justin Urqhart Stewart of Seven Investment Management, Brian Basham of Archover, another P2P crowdfunder, James Codling of leading equity crowdfunder, Venture Founders – with senior fogures from the UK Crowdfunding Association, Bryan Zhang of Cambridge University, global law furm King & Wood Mallesons, and other top speakers who will be presenting and debating on the discussion panels.
To buy tickets for this event – which includes lunch and network drinks, click here. 
Risk
Please rember, lending carries risk with it. Before lending, read the warnings on our Home page, in Frequently Asked Questions and elsewhere on site.
---
---