Discovering The Power Of The Crowd – Remarkable Conference Line-Up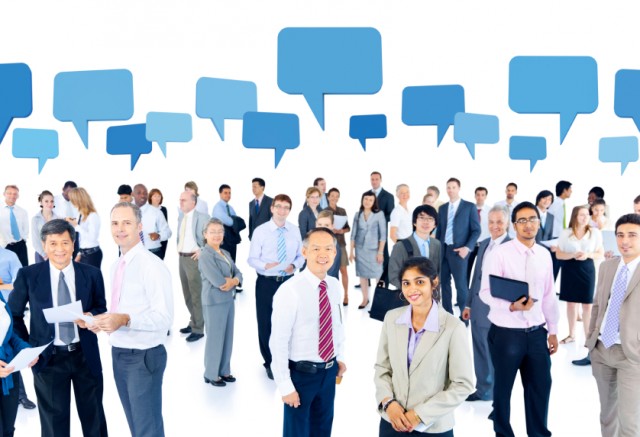 Leading financial media organisation, City A.M., crowdfunding data benchmarker, CrowdneticUK, and alternative finance intelligence platform, Another Crowd, are pleased to announce the line-up for a ground-breaking conference on crowdfunding to be held at London's Royal Automobile Club on 28 May. The conference (you can book here – with a £40 CityAM reader discount) will feature Money&Co.'s CEO Nicola Horlick as a speaker, and be co-hosted by Money&Co.'s director of communications, Martin Baker, and City A.M.'s deputy features editor, Harriet Green (pictured below).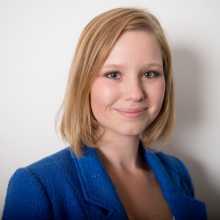 "The basic idea is to provide a high concentration of top-quality individuals and companies in the crowdfunding space," said Martin Muncaster of City A.M. "This won't be just a talking shop, but an even with real, practical value. Our speakers will address the primary business and financial needs of borrowers and the options that crowdfunding offers. The conference will cover seed-capital and mezzanine equity investment, and drill down on the borrowing opportunities available to more mature small and medium-sized businesses."
Gordon Rae, publisher of Another Crowd added: "We'll also look at the delicate operation of building a portfolio of equity and debt crowdfunding investments. This is a very young, exciting market, one where investment professionals are racing to standardize the industry and nail down the characteristics of what are essentially new asset classes – crowdfunded debt and equity investment."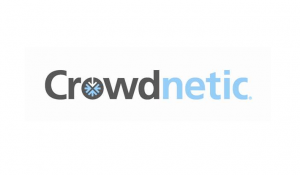 Rae believes that the Discovering The Power Of The Crowd event will bring a unique focus on the fast-growing alternative investment markets, and the attendant legal, regulatory and commercial requirements needed to sustain success for companies seeking capital, equity investors and lenders alike.'
The latest recruit to the conference line-up is Goncalo de Vasconcelos, co-founder of the award-winning equity crowdfunding platform, Syndicate Room.
Here is the day's programme:
10.00 – Opening remarks
Martin Baker, director of communications, Money&Co. 
Harriet Green, deputy business features editor, City A.M.
10:05 – Understanding Alternative Finance and Crowdfunding
Overview of the crowdfunding landscape
How modern finance is transforming itself
Why alternative finance is becoming the mainstream
Justin Urquhart Stewart (Seven Investment Management) – Well-known financial pundit and entrepreneur. (Full Bio)
10.45 – How Seedrs all began, and where is it going? (Case Study)
The opportunities of raising funds via crowdfunding
How Seedrs started small got to where they are now. Moving from raising capital for startups…
…to now also helping later stage companies seeking second and third round financing.
Realising Seedrs vison to help small companies obtain seed capital.
Better understand Seedrs success and how they've developed.
Jeff Lynn (Seedrs.com) – American pioneer of equity latest stage equity crowdfunding.  Seedrs is an online platform for discovering and investing in great startups. (Full Bio)
11.30 – How crowdfunding can bring the benefit of high finance to investors
How platforms assess whether a company could produce a return to investors
How platforms pick sophisticated companies for sophisticated investors
Calibre of company – selecting a company suitable for investment
What you should look out for
James Codling (Co-founder, VentureFounders) – Highly experienced in private equity, investment banking and startup experience.
12:15 New Models, Fast growth (Case Study)
As a new entrant into the market, how has Syndicate Room created a model which engender very fast growth?
Part hands-on angel investor, part crowdfunding facilitator, Syndicate Room offers a combination of management expertise, investor knowledge and liquidity.
Unique take on crowdfunding
Goncalo de Vasconcelos, Co-founder and CEO, Syndicate Room, one of the fastest growing platforms in the UK. Chris Sier, MD of KAS Bank (invited), investor and crowdfunding sceptic.
13.00  – Lunch, 
Hosted by Brian Basham, executive chairman, Archover
14.00 – The crowd as publisher – media disintermediation
An insight into digital disruption in the world of publishing
The power of the crowd beyond the financial
Replacing publishing body with the cloud
Martin Baker, Paul English (Wet Zebra Media)
14.15  – Crowdfunding's new horizons
Why the future of crowdfunding is debt over equity
How SMEs generate growth and provide excellent yields
Nicola Horlick Chief Executive, Money&Co
14.30 – Benchmarking UK growth against Europe and the United States
The shift to UK and Europe from the United States
Emerging trends  in the UK and Europe
Which firms are coming to market? Differences between countries
Moving mainstream – How alternative finance is changing the financial services world
Bryan Zhang Policy and Operations Director, Centre for Alternative Finance, Cambridge Judge Business School – leading academic, ground-breaking research into European market
14.45 – The regulatory implications – what you need to know
Navigate the path through the regulatory minefield for borrowers, lenders and investors alike.
Karen Butler – King Wood & Malleson LLP
15.15 – Panel discussion
Get your questions answered
As an investor, how do you build a portfolio of equity and debt assets?
How do you assess risk? Are platforms doing enough to assess risk and share information with investors? What to do when the defaults come?
What are the likely exit routes for equity investors?
Will institutions squeeze the crowd out of crowdfunding?
How to respond to the inflated valuations accusation?
Chaired by Julia Groves (UKCFA & Trillion Fund): Adam Braggs (Crowdknetic), Karen Butler, James Codling + Gordon Rae, Another Crowd and other leading figures
16.20 – Closing remarks – Martin Muncaster
16.30 – Drinks and networking
---
---