P2P's Transatlantic Love-In – All You Need Is A Crowd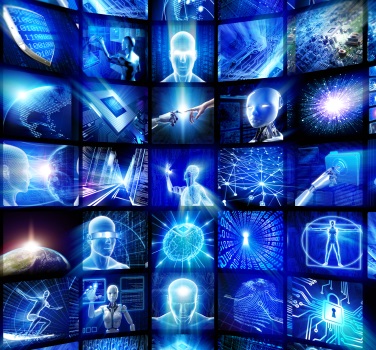 We're not saying everybody loves us, but lots of people love the space we occupy. At Money&Co., we bring people together with businesses, so that lenders can get good returns on their capital, and borrowing companies can acquire the loan capital they need to grow. We've facilitated over £6 million in loans since activating the platform in late April 2014, and have seen volume grow to £1 million last month.
It's a sub-sector of crowdfunding called peer-to-peer (P2P) business lending – also known as debt crowdfunding, or marketplace lending. And the P2P love-in is happening on both sides of the Atlantic.
Judith Evans reports in the Financial Times on the latest advance by the financial mainstream towards crowdfunding: "Corporate finance houses including FinnCap and Grant Thornton are to list early-stage equity deals on a crowdfunding website in the first tie-up of its kind.

"The brokers plan to list a portion of investments that have typically only been available to wealthy investors and venture capitalists, offering the same terms to individual investors as institutions. People will be able to invest as little as £100.
"The arrangement demonstrates the extent to which City firms have begun to take equity and debt crowdfunding seriously as its growth accelerates."
In the US, crowdfunding intelligence platform Think Advisor reports on institutional inroads into the P2P market: "Institutional investors are taking increasing interest in marketplace lending, the practice of connecting borrowers directly to investors as an alternative to traditional bank lending, according to a survey published Monday.
"The survey found broad awareness of marketplace lending among institutional investment professionals, with 85 per cent of respondents interested in making some form of investment.
"At the same time, only 29 per cent said they currently had capital allocated to the space.
"Institutions' interest is likely to disrupt an industry that until recently was known as "peer-to-peer lending," whereby individual investors were matched with individual consumer borrowers.
"Richards Kibbe & Orbe, a law firm, and Wharton FinTech, a student-led initiative, surveyed some 300 investment professionals, about half of whom worked at investment funds with more than $500 million under management and more than a tenth at funds with upward of $10 billion in assets."

*** Are you registered with Money&Co.? Our registered users had the opportunity to claim a ticket at last week's Discovering The Power Of The Crowd conference at a discount of £40 to the full £190 price, which included a star-studded line-up of speakers, lunch and networking drinks. We are planning another conference in Exter this autumn, with fuller detail to be released soon. Register to make loans and to benefit from future conference discounts by signing up here. It takes just a few minutes.
---
---