Technology And FinTech Are Biggest Bank Threats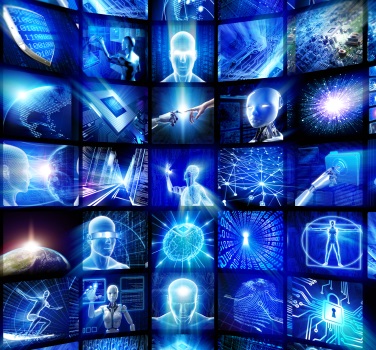 Money&Co. is a technology company. We are all about bringing people together with business, yes. And money in the form of the loans we facilitate is involved, yes. But those loans happen because of a state-of-the-art 21st Century technology platform at the heart of our business. We are part of a hybrid sector called financial technology, or FinTech, with (probably) a slightly greater empahiss on the "Tech" rather than the "Fin".
So it comes as no surprise to see UK Business Insider's recent article about a survey that reports the greatest threat to banking services as coming from technology companies rather than financial outfits.
"Half of millenial consumers would consider swapping Google or Apple in for their current financial services provider, according to a study provided to Business Insider. 
"It's a trend that could crush Wall Street…. 49% of millennials said they would consider using financial services options from companies like Google or Apple. By comparison, only 16% of older consumers said they would consider making that move.
"Apple and Google currently offer consumers products they can use to pay for goods and services. Lots of smaller Silicon Valley startups are also going after business lines traditionally owned by banks – everything from peer-to-peer lending, student loan securitization, and wealth management."
"There is already evidence Wall Street is working to beat back the tide of startups chipping into their revenue. 
Goldman Sachs has plans to establish an online consumer and small business lending division. This would have Goldman competing with nascent peer-to-peer lenders like On Deck and Lending Club."
The best source of news on Goldman Sachs' move is probably the New York Times' reporting of the tale. Click here for that story.
*** Meanwhile, Real Engineering (Yorkshire) Limited continues to forge ahead. The A-rated loan with an indicative yield of 8.5 per cent is now more than a quarter funded just four days into its offer. For more detail, register as a lender.
*** Are you registered with Money&Co.?
Our registered users had the opportunity to claim a ticket at the recent Discovering The Power Of The Crowd conference at a discount of £40 to the full £190 price, which included a star-studded line-up of speakers, lunch and networking drinks. We are planning another conference in Exeter on 17th September with sponsors, South-Western law firm, Foot Anstey. Register to make loans and to benefit from future conference discounts by signing up here. It takes just a few minutes.
Risk
Please remember that lending carries risk. See warnings on our Home page and in Frequently Asked Questions.
---
---