Daily Mail Redresses Balance On Crowdfund Scaremongering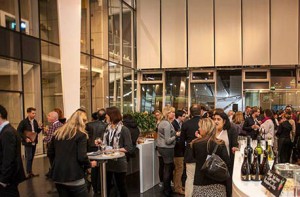 We welcome Holly Black's article in The Daily Mail today. It is a balanced piece on equity crowdfunding and bonds issued by companies looking for growth. It doesn't address peer-to-peer (P2P) business lending – our sub-sector of the market – which is already the biggest and fastest-growing part of the crowdfunding universe. But that gives plenty of scope to tell the bigger story at a later stage.
"Crowdfunding is generally for start-ups and businesses hoping to grow. Essentially, you're part of a crowd of people funding the business through smallish sums," writes Ms Black.
"Retail bonds are usually for better-known companies looking to expand and pay down debt.
"The bonds they issue promise to pay a set rate of interest for an agreed number of years — and you should get your capital back at the end, too.
"The attraction is that both offer returns that should be higher than you'll find anywhere else on the High Street.
"But these investments aren't like standard savings deals from banks — even if they do tend to look like them.
"Your money is at risk. So, savers need to consider whether the projects they are backing are really investment-worthy."
*** P2P – Is it safe? ~Below we refer to the Yorkshire Building Society's "guide" to P2P, as published in yesterday's News story… An earlier survey (this one is essentially a re-hashed version of an earlier piece of research in the Spring) is analysed here, on the Another Crowd crowdfunding intelligence platform – which goes on to look at relative degrees of risk: "There is some feeling in the crowdfunding industry that the survey is a piece of scaremongering. After all, banks and building societies currently offer savings products with yields at or close to historic lows. The survey focuses on awareness of security – an area where deposit-type savings accounts benefit from the Financial Services Compensation Scheme."

*** Access, Yield, Security – See one of our many comparative analyses of these criteria (P2P loans versus alternative savings media).
---
---