FCA Regulatory Review: P2P Or Not P2P?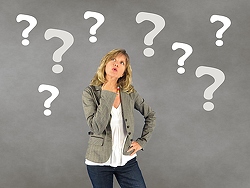 P2P or not P2P? That is the question.
Over the past 18 months, we've run a series of articles on the general awareness – or the lack of it – of alternative sources of finance for small and medium-sized enterprises (SMEs).
This AVIVA survey was just one of many to point up the fact that SMEs often don't understand what they're missing out on. So, of course, we also welcomed the advent of institutions such as The Funding Centre, which addresses this problem.
The flip side of the coin is to raise awareness amongst lenders of what we do – which is bringing people and businesses together to provide good returns to lenders and funding for the borrowing SMEs.
So we look with great interest at the latest developments in regulating the peer-to-peer (P2P) lending sector. It may be, according to press reports in CityWire and Money Marketing, that P2P loans turn into a well kept secret come the day next tax year when they are eligible to be included in Individual Savings Accounts (ISAs) – specifically, the new Innovative Finance ISAs.
If independent financial advisers aren't allowed to talk about P2P assets under the new regulatory system, consumer or lender awareness may well be a problem. We'll be canvassing registered users (who, by definition, already know about P2P loans, for their views).
Here's a long excerpt from the recent CityWire piece.
"The Financial Conduct Authority (FCA) is considering whether to ban commission on advice on peer-to-peer (P2P) investments.
The regulator said it was weighing making advice on P2P agreements subject to its rules that ban the payment and receipt of commission on most other investments. These were brought in by its 'retail distribution review' (RDR) reforms at the start of last year.
The City watchdog said: 'As with other investments subject to these rules, advisers would need to have a charging model for advice to invest that does not rely on the payment of commission.
'The rule change would also prevent the payment of commission to platforms such as those run by Sipp scheme operators,' it added.
However, the FCA has ruled out making advice on P2P agreements subject to all the RDR rules, including requiring independent firms to consider investments in P2P agreements, and requiring firms to have appropriate qualifications specific to this type of business.
The move was revealed as the regulator asked financial services companies for their views on the rule changes required for the introduction of the 'Innovative Finance ISA' which the chancellor launched to boost alternative lending and extend choice for investors."
---
---