SME Funding: A Tale Of Two Cities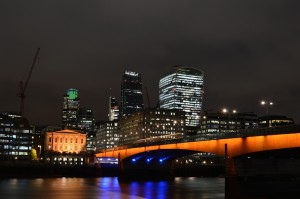 There's The City of London (think of bankers in suits) and the virtual city of alternative finance (dress code: pretty much what you want). The former is stagnant and declining, despite the furious prodding of a government trying to stimulate action. The other is growing at a great pace. The common objective of both cities is to bring funding, be it lending (which is what we do at Money&Co.) or equity finance, to small and medium-sized enterprises (SMEs).
The story seems to be that the City of London is still failing to help SMEs, while the city of alternative finance is fast growing into the vacuum left by the mainstream banks' failure to support small businesses.
"Alternative lenders like Money&Co. are helping to make much needed funding available to Britain's SMEs," says Money&Co.'s Nicola Horlick, commenting on the most recent SME funding data in her latest blog. "If the recent economic growth is to be maintained, then it is essential that these businesses have access to funding."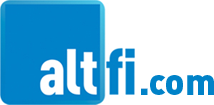 Our friends at AltFi bring good news from the world of alternative finance, specifically figures just released by the British Business Bank:
"The headline findings include the registration of 350,000 new enterprises in the past year (October 2014 – October 2015), and the fact that the UK now has a record population of 5.4 million small businesses. Though access to finance remains an issue in certain areas, the report highlighted the tremendous growth of the business lending segment of the alternative finance space – which ballooned by 75% to £1.26 billion in 2015 (according to AltFi Data).
"Equity finance in general is making a comeback, and the crowdfunding sector appears to be playing a major role. Though the ticket sizes are small in comparison with those in, say, the private equity fund space, crowdfunding has now become the most prolific funder of seed-stage businesses in terms of number of businesses funded. This may be in part due to the fact that awareness of alternative sources of finance (P2P lending, crowdfunding, etc.) is higher within the startup community than in the SME space.
"The SME sector also exhibited a growing awareness of alternative funding products in 2015. 49% of the small business surveyed by the British Business Bank in 2015 had heard of crowdfunding, as opposed to just 13% in 2012…
"The overriding message, in relation to alternative finance sector at least, is that the market is growing rapidly, and is beginning to make a mark on the UK economy. But a great deal of work still needs to be done, and the BBB – in keeping with its mission to promote diversity and competition within the small business lending market – will continue to support the industry.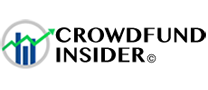 Meanwhile, on the dark side… Crowdfundinsider reports dismal figures from the mainstream sector: "The Bank of England has published its periodic update on lending and, according to their to numbers, loans to non-financial businesses decreased by £3.7 billion in December 2015. This is compared to an average monthly decrease of £0.3 billion over the previous six months.
"The twelve-month growth rate was a dismal 0.0%. Even more troubling was that within these numbers, loans to small and medium-sized enterprises (SMEs) decreased by £0.3 billion, compared to an average monthly increase of £0.2 billion over the previous six months. The 12-month growth rate remained positive at 1.2%.  SMEs are defined as companies with turnover of £25 million or less.  As most people understand, smaller firms drive the bulk of job creation and economic growth."
A new loan is coming on the Money&Co. site imminently.
Entrepreneurs and SMEs looking to borrow from Money&Co. should click here. Facts and tips about crowdfunding in general are available by reading our knowledge hub, here.
To learn more about getting good returns on capital potential lenders should click here. Remember, when lending your capital is at risk – please read the warnings on our Home, Lend and Frequently Asked Questions pages.
---
---