The Meaning Of Strife: Lending Club's UK Impact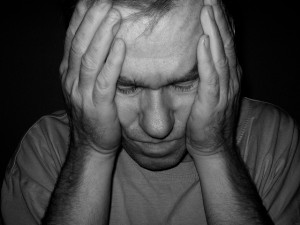 What do recent events at Lending Club, a leading peer-to-peer (P2P) lender, mean for us in the UK? Money&Co. engages in P2P business lending, putting individuals together with carefully vetted small and medium-sized enterprises (SMEs) to provide good returns for lenders and much-needed funding for borrowers. The financial world is inter-connected, and it's reasonable to expect lenders, borrowers and investors in the UK to follow events in the equivalent US sector with keen interest. 

First, a quick reminder of the facts: The Financial Times puts it this way: "Last week, Lending Club, the doyen of P2P – or what are now called marketplace lenders – parted company with its founding chief executive, Renaud Laplanche, after confessing to some tangled dealings that would not have looked out of place on pre-crisis Wall Street.
"The company improperly sold $22m of loans to an institutional investor that did not meet that investor's standards. The sale was later reversed and the loans resold to other buyers. On top of that, Mr Laplanche failed to notify the board about his investment in a fund in which Lending Club was considering taking (and subsequently took) a $10m stake.
"These may not sound like the most heinous financial crimes ever committed. The numbers weren't huge in the context of a company valued until last week at several billion dollars. When Lending Club's board found out, it took steps to put them right.
"What they do show though is how far from its original vision Lending Club's business model has drifted."

The UK media has not been lightning-quick on the uptake here. Tim Wallace in the Telegraph is a sprightly exception to the rule. He analyses the Lending Club fallout for the UK industry, asking if the problems in the US are "a canary in the coal mine" – an indicator of danger ahead – for the UK's P2P platforms.
Is it right to suggest that strict regulation is an immediate necessity, he goes on to ask. The answer, he suggests, is that "that view is perhaps more true in the US than it is in the UK – Britain's Financial Conduct Authority (FCA) has come up with a regime for monitoring P2P lenders, something which has not been done elsewhere.
"Currently the vast majority of P2P lenders are still waiting to receive their full licences from the regulator.
"So far 86 have applied for authorisation, with eight authorised, 44 operating on interim permissions and the rest new firms awaiting any approvals.
"The idea is that the regulator looks at each firm's business model, its management, IT and other processes and the way it presents information to investors and customers.
"Some investors and analysts are keen for the regulator to do more.
"Lending Club's woes are 'early warning signs that we need third-party oversight, such as trade reporting for the sector,' says Leech.
"He suggests P2P lenders could follow the system used in equities markets, where every share transaction is recorded by the FCA, which can use that information to look for wrongdoing such as insider trading."
Lending & Risk
Money&Co. loans are only offered if our borrowers are free of all other debt, and have a track record of sustained profit. Moreover, Money&Co. takes a charge on the assets of the company, which is exercisable if a borrower defaults. The relevant assets could then be sold and used to reimburse lenders. As yet, after two years' trading, no borrowers are in default. See our recent article on Money&Co.'s conservative attitude to vetting deals.
That said, remember that when lending, capital is at risk. Please see risk warnings on our Home, Lend and FAQ pages and elsewhere on this site.
---
---