P2P Sector And Money&Co. Prepare For Busy IFISA Season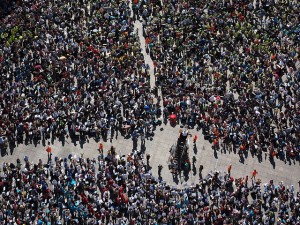 The hot topic in the peer-to-peer (P2P) sector is undoubtedly the advent of the Innovative Finance Individual Savings Account (IFISA). IFISAs allow individuals to make tax-free investments of £15,240 per annum, and they are expected to greatly increase the popularity and the visibility of the P2P sector. As regular visitors to this News section will know, Money&Co. has obtained full authorisation from the Financial Conduct Authority (FCA), and we plan to launch our own IFISA shortly.


P2P Finance News reports: "Money&Co. has received full authorisation from the Financial Conduct Authority (FCA) and is aiming to launch its Innovative Finance ISA (IFISA) by early March.
"The peer-to-peer lender, founded by City superwoman Nicola Horlick, gained the regulatory green light two weeks ago, after a lengthy application process.
"P2P platforms need approval from both the FCA and HMRC to offer the IFISA, although the latter is broadly accepted to be more of a formality. Money&Co applied to HMRC for ISA manager status a week ago, so approval is likely to be imminent.
"In the meantime, Horlick's firm Bramdean Asset Management already has ISA manager approval, so it would be possible to issue a Bramdean ISA with Money&Co loans. However, Horlick is planning to wait for Money&Co to receive its own ISA manager status.
"'Our systems are already configured to deal with ISAs, so that's not a problem,' Horlick told Peer-to-Peer Finance News.
'I expect we'll launch the IFISA two weeks after we receive HMRC authorisation, so we will hopefully capture some of the ISA season effect.'
"There tends to be an influx of money poured into ISAs as the end of the tax year in April approaches, as consumers look to take advantage of tax-free earnings from their savings and investments. The current annual ISA allowance is £15,240, although this is set to go up to £20,000 in the next tax year."
P2P, IFISAs & Risk
Please bear in mind P2P is definitely not foolproof. Capital loaned is also at risk. Lenders should always scrutinise individual loans carefully before committing capital. Read warnings on site before committing cash.
---
---