Mini-Bonds Versus P2P Loans – The Different Risks Explained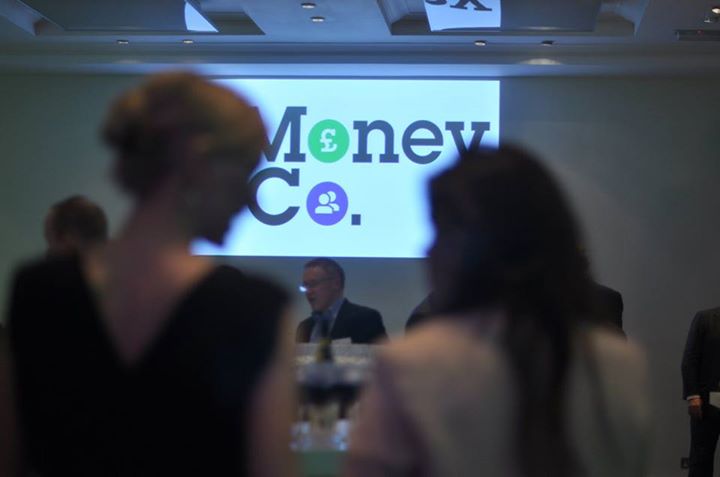 There has been much coverage of "mini-bonds" in the media recently. Many investors are rightly concerned and understandably confused by all the brouhaha over the catastrophic losses suffered by some mini-bond investors. At Money&Co. we do not offer mini-bonds, but it's surely a good idea to explain what they are, if only for purposes of clarification.
What We Don't Offer: Mini-Bonds Explained
Mini-bonds are loans or credit notes issued directly by private companies; they typically have no listing on any exchange.  This means that if you invest in a mini-bond, you will not be able to get your capital back until the end of the term.  Mini-bonds generally have a term of between three and five years.  During the term, interest is paid to the bond holders at regular intervals, usually every three or six months.  Mini-bonds cannot be included in an Individual Savings Account (ISA) and so tax will be payable on the interest received.
Mini-bonds are unregulated.  For investors, this means that there is a high degree of risk.  If the company goes bust, an administrator will be appointed and account will be taken of all the company's debts; there will be an order of priority in which those debts are honoured.
If a bank has lent to the company, it is likely that the bank will have a debenture over the company's assets and will be repaid first.  There may be other lenders that also rank ahead of the mini-bond holders.  In addition, mini-bond holders are not covered by the Financial Services Compensation Scheme as the mini-bond issue will almost certainly be unregulated.  Mini-bonds are generally unsecured, non-convertible, and not tradable – they carry a high degree of risk.
Money&Co., as stated above, does not offer mini-bonds.
What We DO Offer: P2P Loans
Money&Co.'s loans are peer-to-peer (P2P) business loans; the lender is making a loan to the borrower directly.  As a P2P platform, Money&Co. is regulated by the Financial Conduct Authority.  However, P2P loans are not covered by the Financial Services Compensation Scheme.  Money&Co. always ensures that security is provided by its borrowers, taking a debenture over each company's assets.  If we are making a loan to a property company, we also take a first charge over the underlying property.  Although capital loaned is at risk, we try to protect our lenders' money as much as possible.
A Process Guide To Innovative Finance ISA Investment
Money&Co. lenders have achieved an average return of more than 8 per cent gross (before we deduct our one per cent fee). That figure is the result of almost £15 million of loans facilitated on the site, as we bring individuals looking for a good return on capital together with carefully vetted small companies seeking funds for growth. Bear in mind that lenders' capital is at risk. Read warnings on site before committing capital.
All loans on site are eligible to be held in a Money&Co. Innovative Finance Individual Savings Account (IFISA), up to the annual ISA limit of £20,000. Such loans offer lenders tax-free income. Our offering is an Innovative Finance ISA (IFISA) that can hold the peer-to-peer (P2P) business loans that Money&Co. facilitates. For the purposes of this article, the terms ISA and IFISA are interchangeable.
So here's our guide to the process:
Step 1: Register as a lender. Go to the login page, and go through the process that the law requires us to effect. This means we have to do basic checks on you to comply with money-laundering and other security requirements.
Step 2: Put money into your account. This is best done by electronic transfer. We can also process paper cheques drawn in favour of Denmark Square Limited, the parent company of Money&Co.
Step 3: Buy loans in the loan market. Once you've put cash in your account it will sit there – and it won't earn interest until you've bought a piece of a loan. It's this final step that requires lenders and IFISA investors to be pro-active. Just choose some loans – all loans on the Money&Co. site can be held in an IFISA – and your money will start earning tax-free interest.
The ISA allowance for 2018/19 is unchanged from last tax year at £20,000, allowing a married couple to put £40,000 into a tax-free environment. Over three years, an investment of this scale in two Money&Co. Innovative Finance ISAs would generate £8,400 of income completely free of tax. We're assuming a 7 per cent return, net of charges and free of tax here.
Once you have made your initial commitment, you might then consider diversifying – buying a spread of loans. To do this, you can go into the "loans for sale" market. All loans bought in this market also qualify for IFISA tax benefits.
Risk: Security, Access, Yield
Do consider not just the return, but the security and the ease of access to your investment. We write regularly about these three key factors. Here's one of several earlier articles on security, access and yield.
---
---